The official site posted an update last night with information on the Granblue Fantasy Fes – it will be streamed online over two days, with a main and satellite stream.

When: 12/12/2020 – 12/13/2020
Links to the Streams:
Day 1 – https://www.youtube.com/watch?v=gEIfjAoqKjE
Day 2 – https://www.youtube.com/watch?v=Kb8ChL3ABZA
Satellite Stream: https://www.youtube.com/watch?v=Od_8-QJLfV8

More details about the schedule and goods below – we will update this as we get more info.
KMR and FKHR will join as usual, and all of Stella Magna will be on hand to perform. Guest vocalists will be Kobayashi Tarou (Paradise Lost, Dominion Black Dragon, etc), CHiCO, and STEVIE (Order of the New World, Colossus).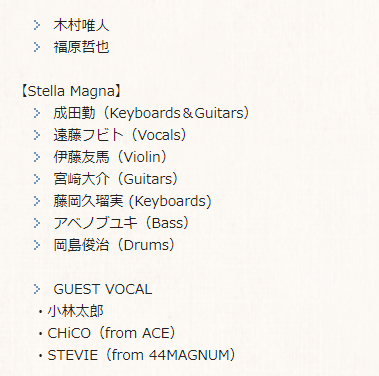 The schedule is as follows – please note that all listed times are local to Japan.
The Night Party is a separated ticketed event, and requires an Eplus account. https://eplus.jp/sf/word/0000146606
The Satellite Stage will be taking a different form this year – it will start at 7:15 PM on day 1, and end at 2 AM of day 2. Kawahara and Tachibana return from last year's Satellite Stage, and will be joined by Inuyama Inuko, Hoshino Takanori, and more.