Goods for Granblue Fantasy Fes 2022 -> 2023 will be available for ordering starting 1/21 9:00 AM (JST), so here's a guide on how to register! A couple notes:
Ordering requires a Japanese mailing address, so have a friend in Japan or proxy service ready.
You have until 2/21 3:00 PM (JST) to order but be aware that popular items will sell out quickly.
You must register an account with the Cystore page first – registration is unique to this event, so you have to do it even if you've registered for previous events!
Edit: It appears Cygames is using the main Cystore account to handle purchases this time. So you may already be registed.
If you've registered for previous GBF Shopping Events before, then the process is almost identical.
More detailed instructions after the break. For a list of merchandise available please look at our merchandise breakdown.
Registration at Cystore
Cystore Granblue Fantasy Fes 2022 – 2023 Site
Click on the MyPage Register Button as shown in the screenshot.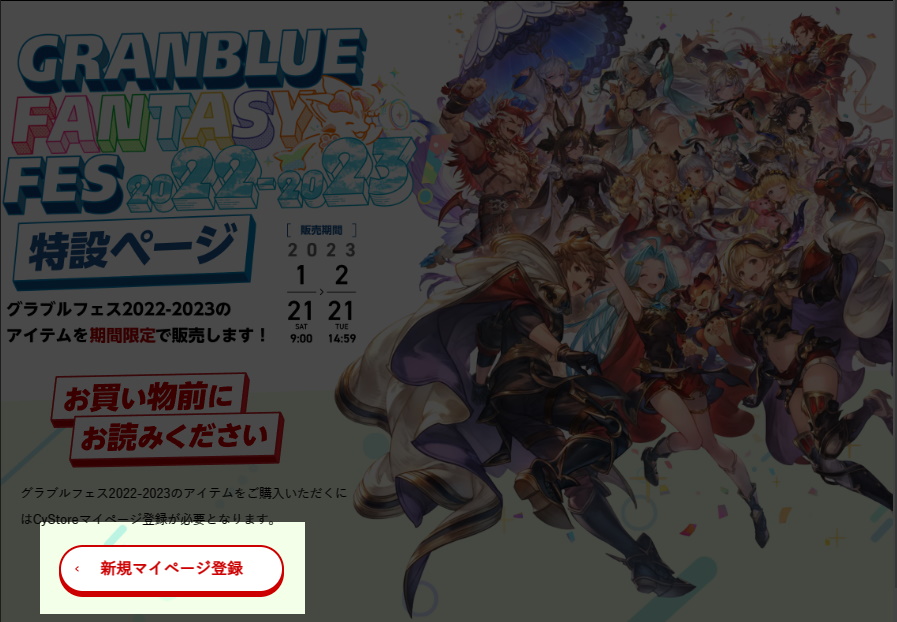 In the next page fill out the information as shown below, click on the black button at the bottom, and click OK on the pop-up that comes up.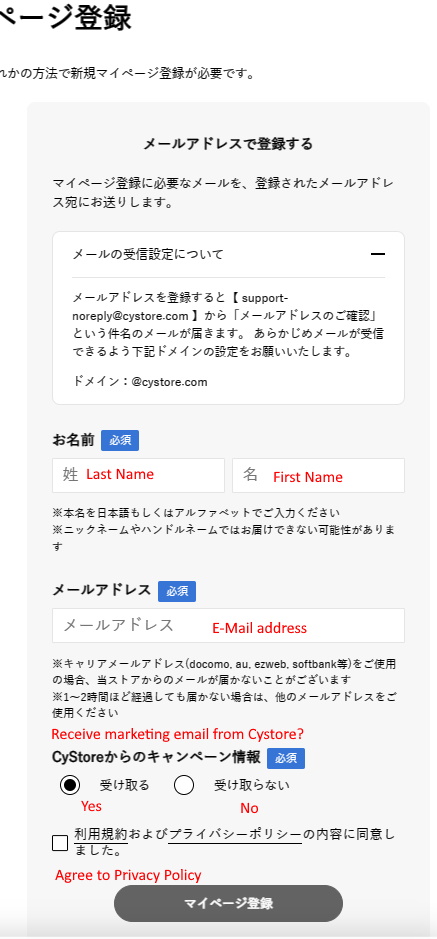 The email will come from support-noreply@cystore.com. Click on the link in that email, and a new page will open up where you can set your password. Enter your password twice and click on the button highlighted below.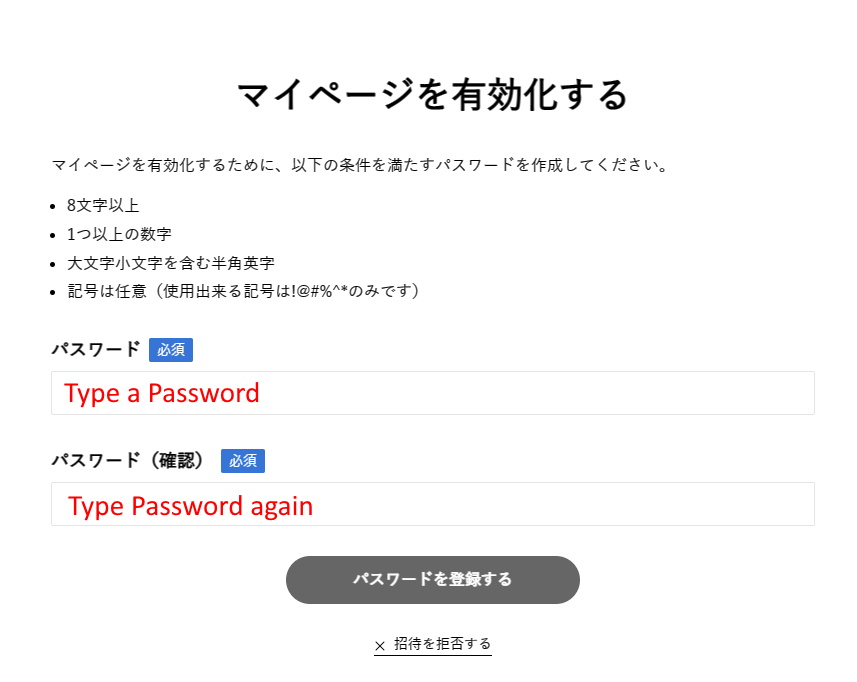 You will now enter your shipping information. On the next screen that comes up, from left to right, top to bottom:

Date of Birth (YYYY/MM/DD)
Postal Code
Prefecture (automatically filled from Postal Code)
Municipal District (automatically filled from Postal Code)
Address area and house number
Building name and number
Phone Number (No hyphens)

Click on the button at the bottom done.
You will then be taken to the main account page. You are now registered, and ready to order!