Day 2 of Granblue Fes 2019 had more announcements, as well as a focus on Relink. Here are the highlights – you can view the complete stream here: https://youtu.be/kEHoTAoR-ws
Granblue Fantasy Relink Updates

The Relink section of the stream started with a new trailer featuring the Dragon Knights.
There are four trailers in total available for Granblue Fantasy Relink, including the trailer from last year redone in the updated engine.
New Characters

Three new characters were announced – first, we have Yuisis in the outfit from her character song announced on Day 1.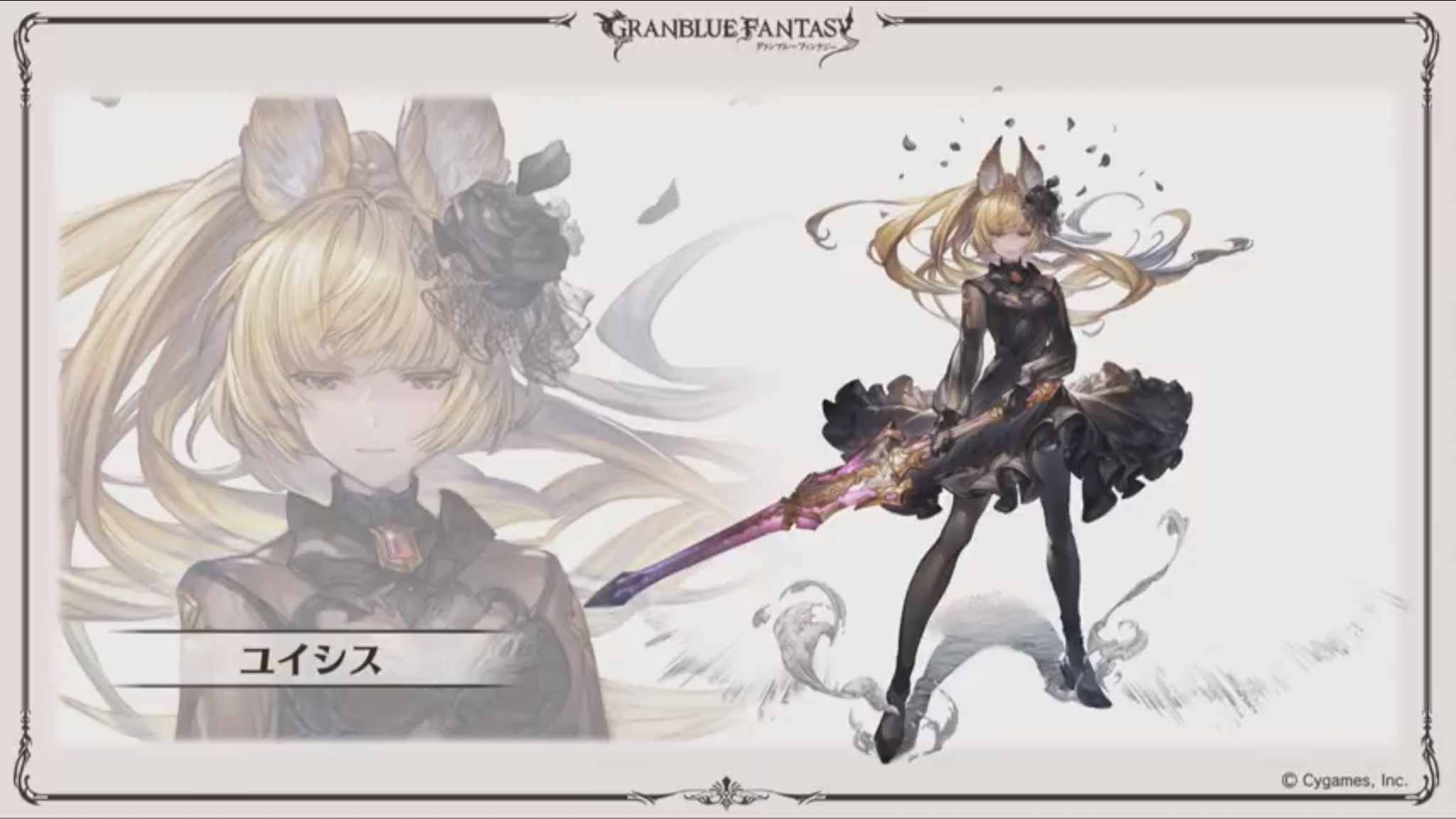 Next, Grand Noa!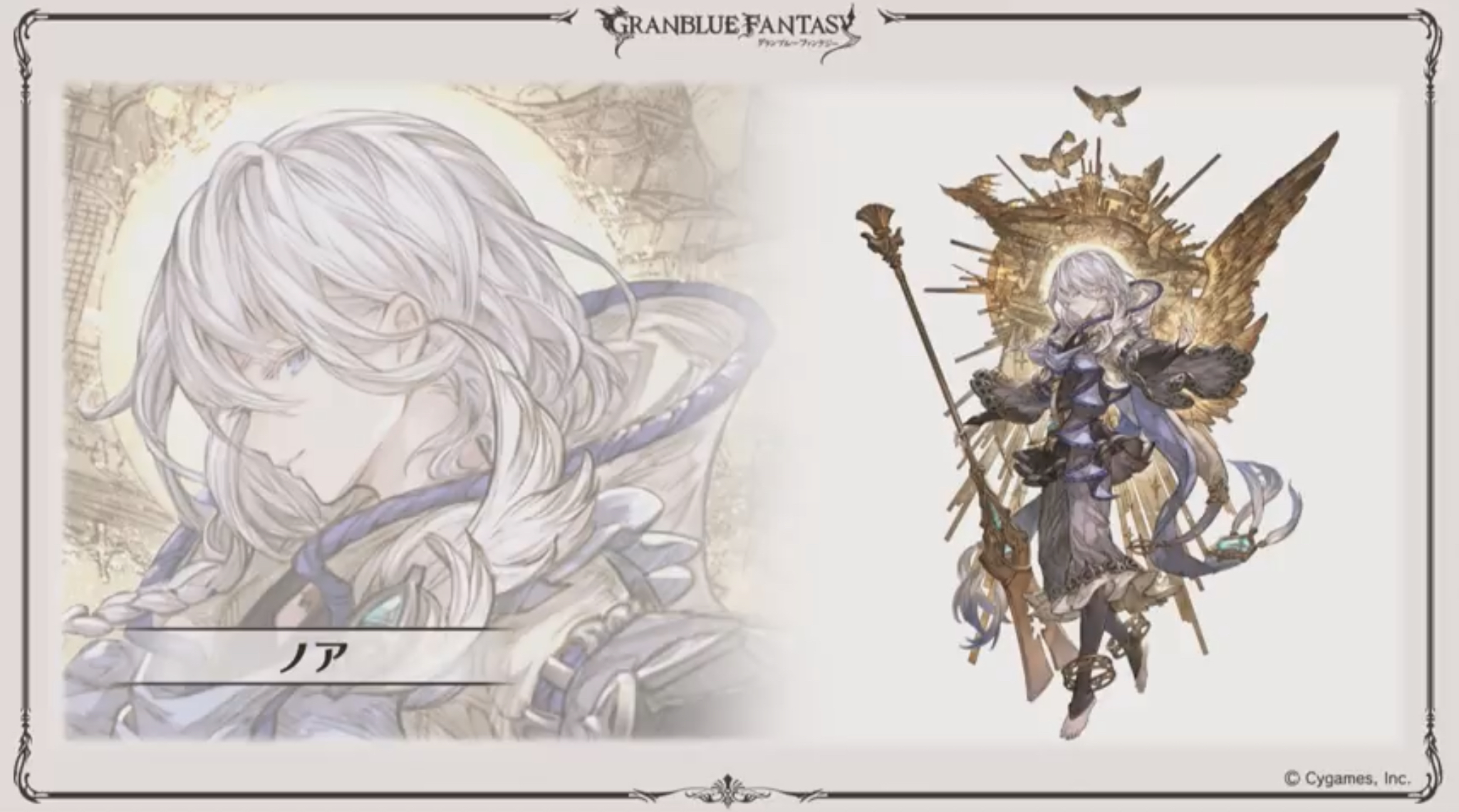 Lastly, a new character, Helel Ben Shalem (spelling not official)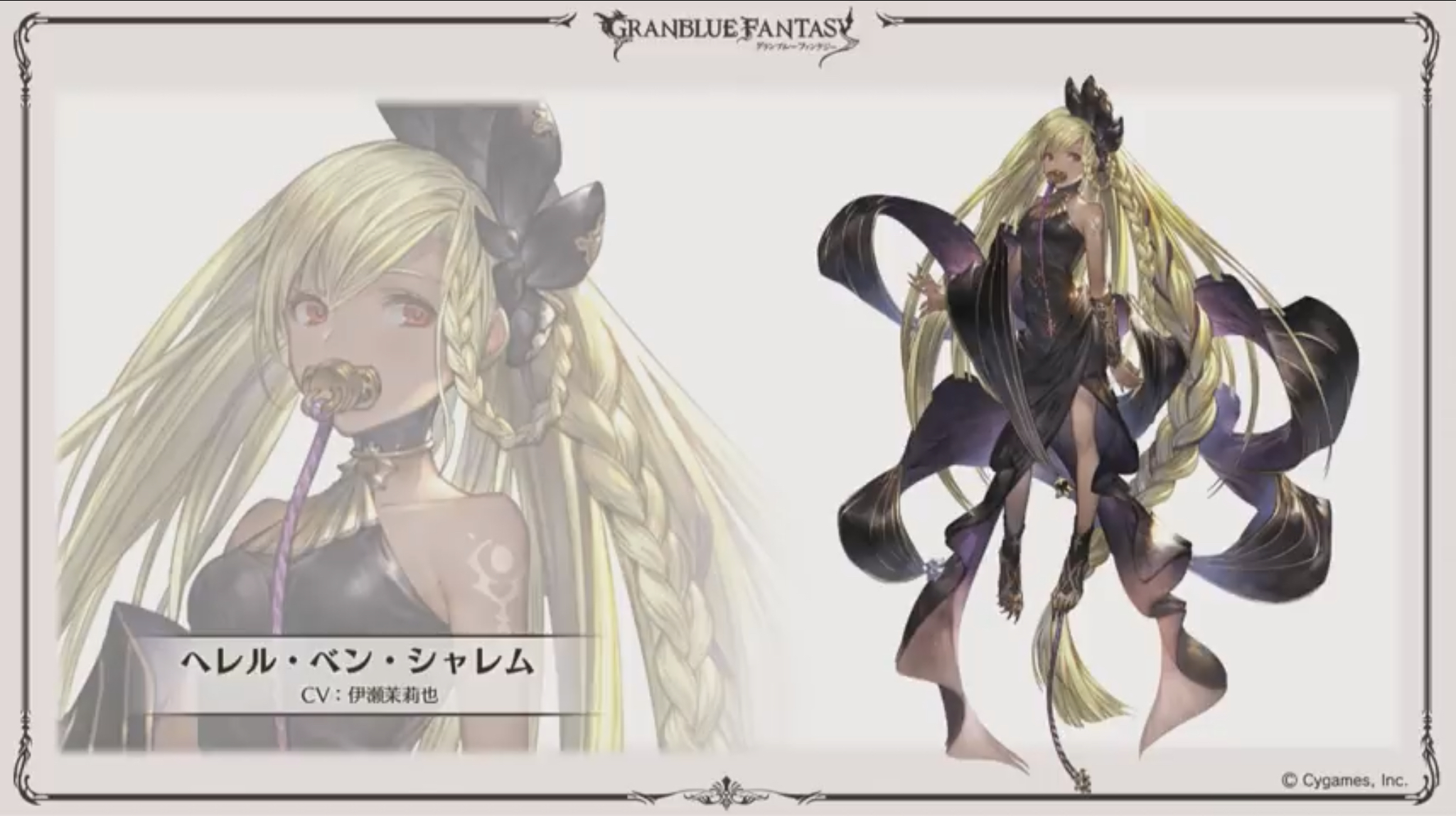 Zodiac Updates

The next Proving Grounds will let you obtain SR Kumbhira!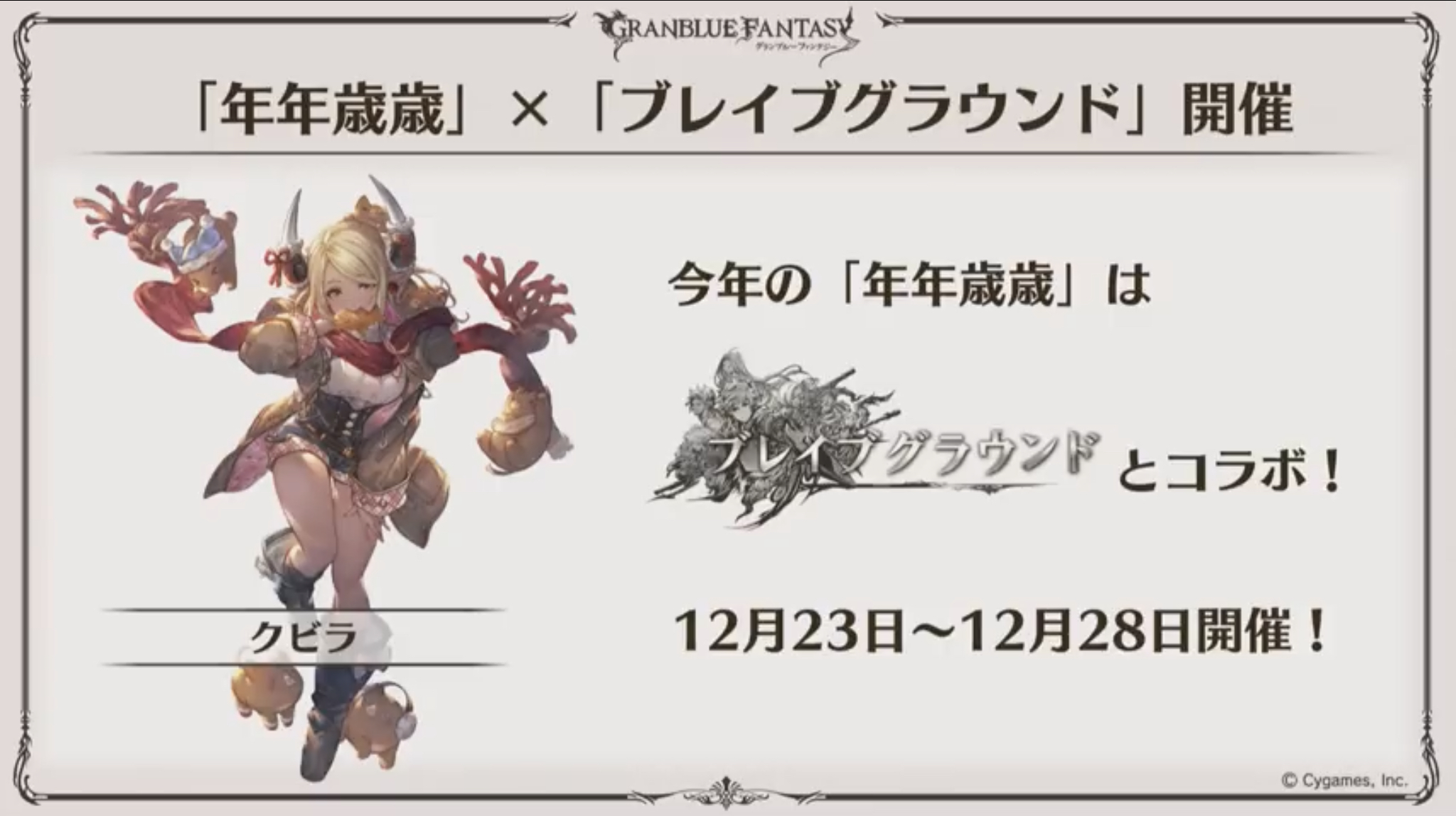 The next Zodiac that was teased on Day 1's stream had her full art shown. Vikala is voiced by Tanezaki Atsumi, and is the first Human Divine General.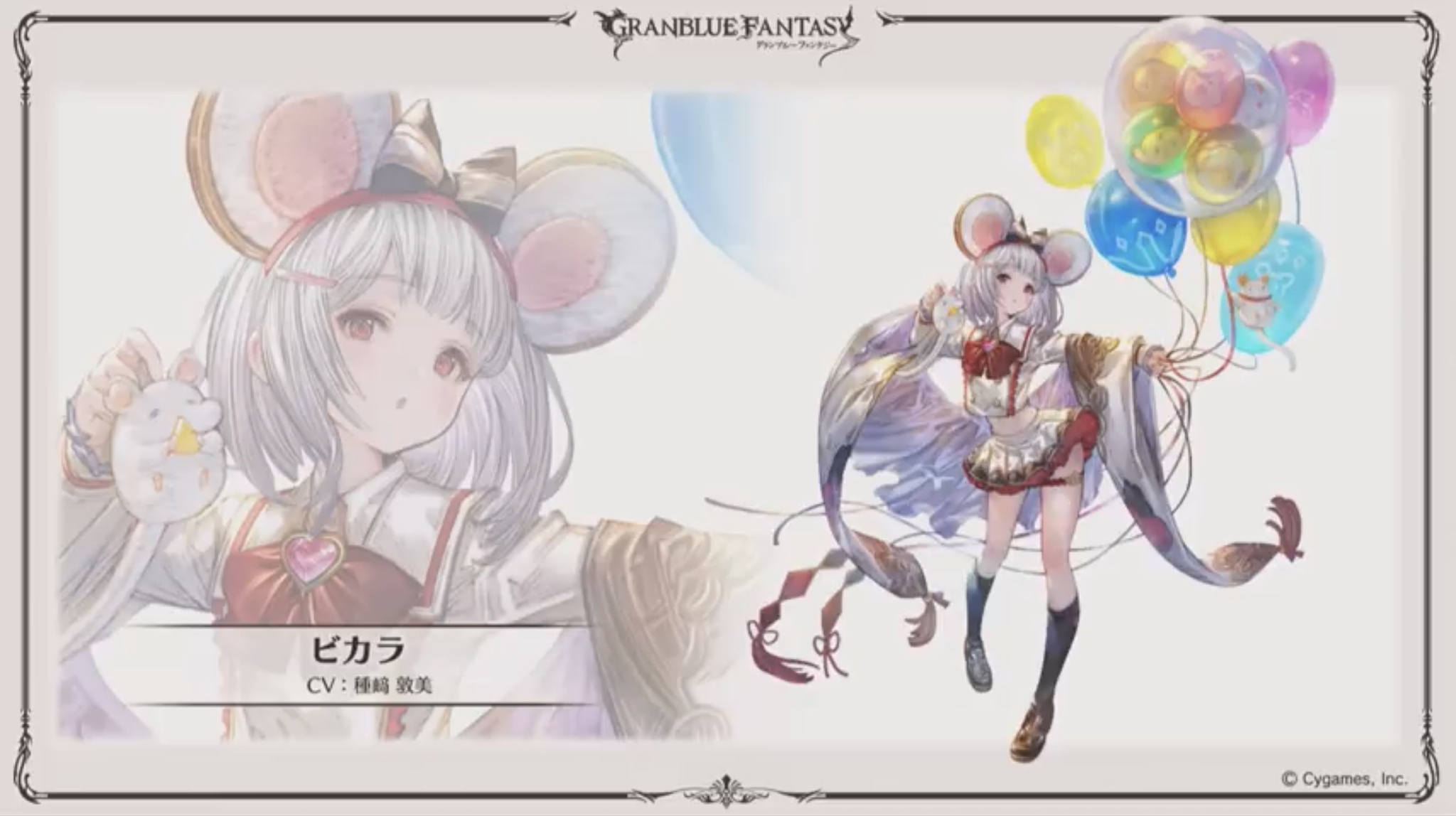 Mahira's uncap art was teased, as she will receive her uncap next year.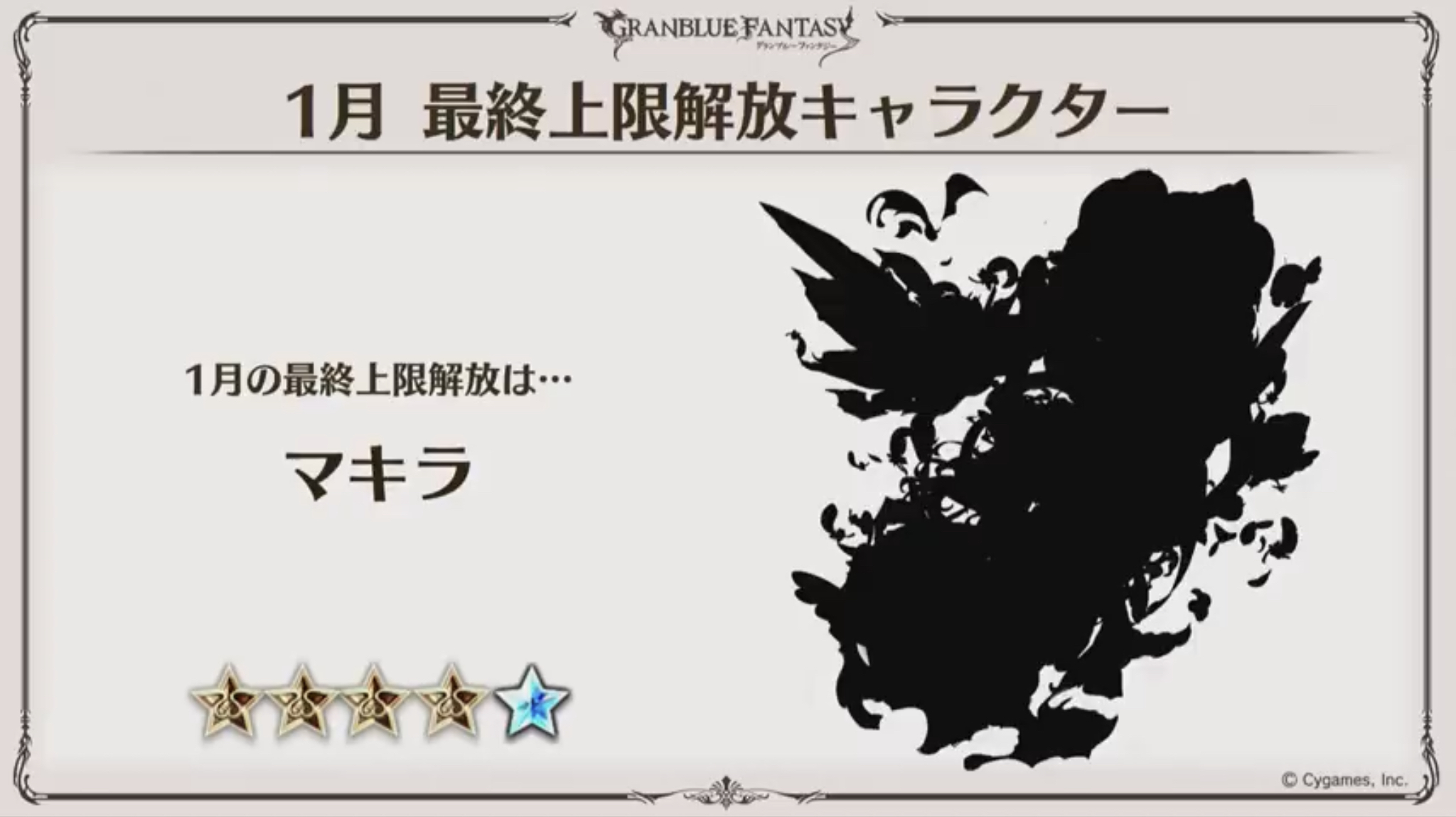 New Year Skins

The next batch of New Year skins were shown, featuring Lily, Tweyen, and Shiva.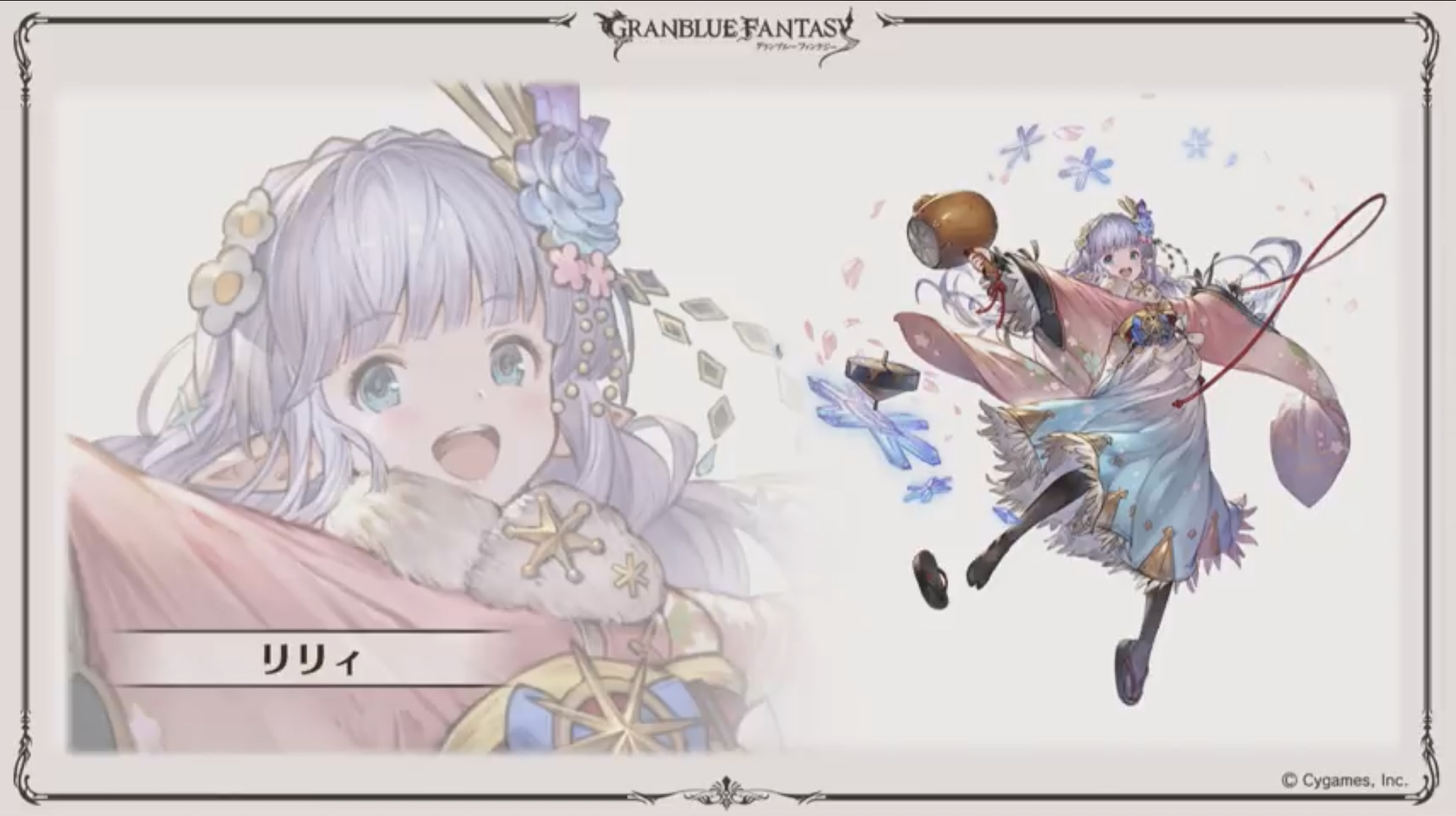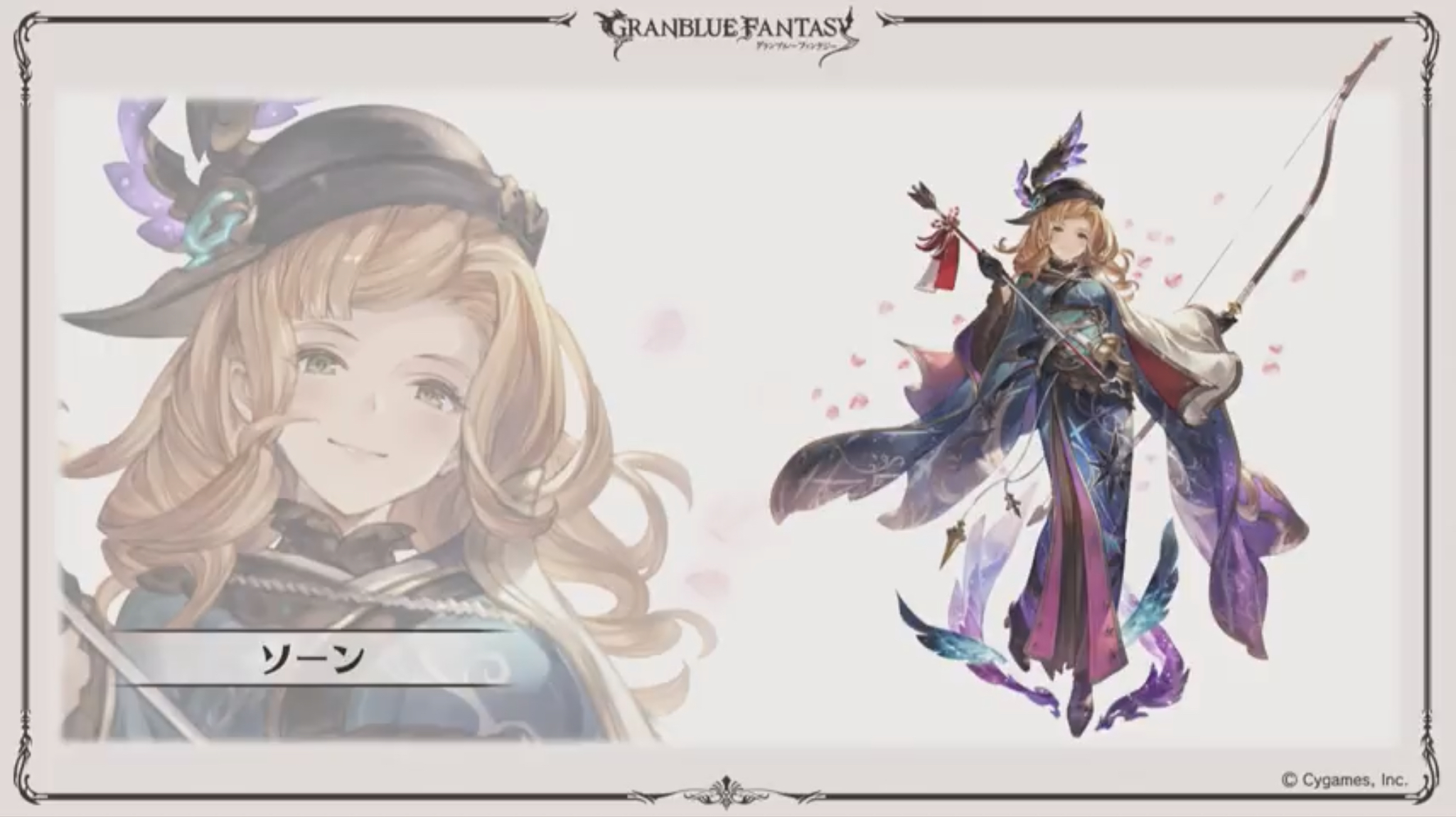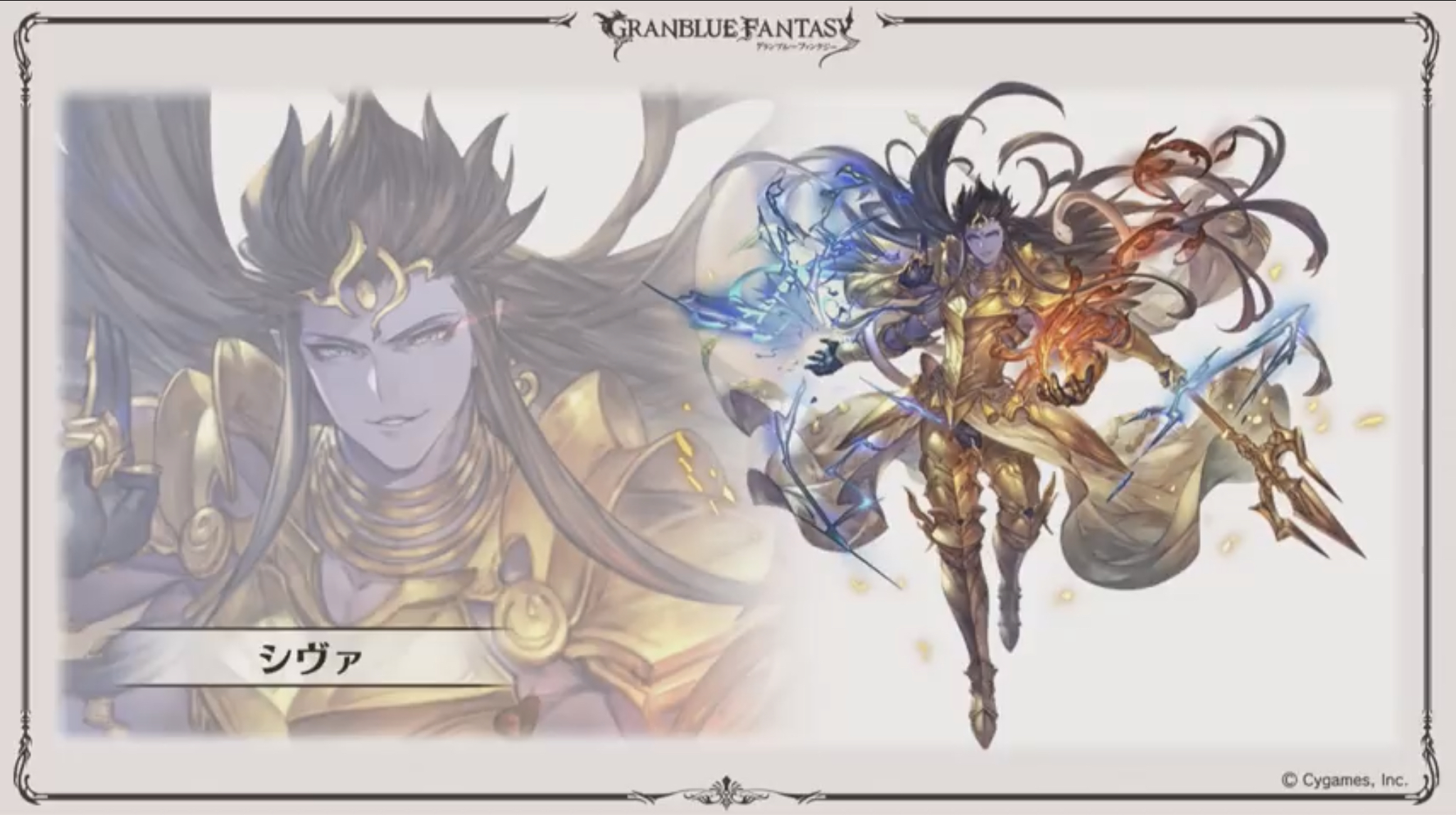 Raid List

Coming soon: the raid list! Instead of going to its respective island, you will be able to choose from a list, similar to when setting up a raid lobby.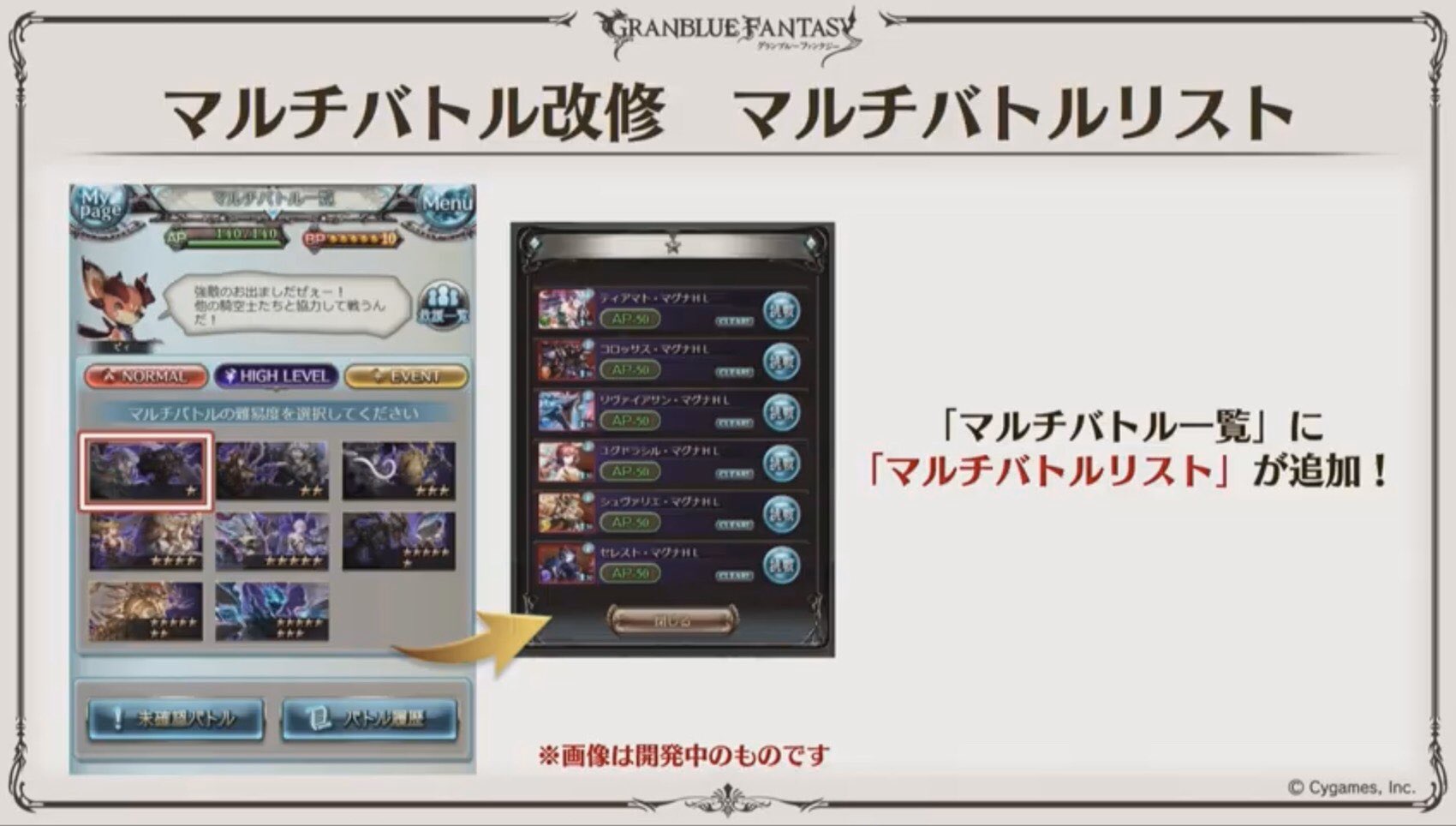 Material Drop Changes
Dark Rapture Additions

Six trophies will be added for soloing Dark Rapture Hard with each element. A new trophy can also be acquired for having all 12 Dark Opus weapons at level 200.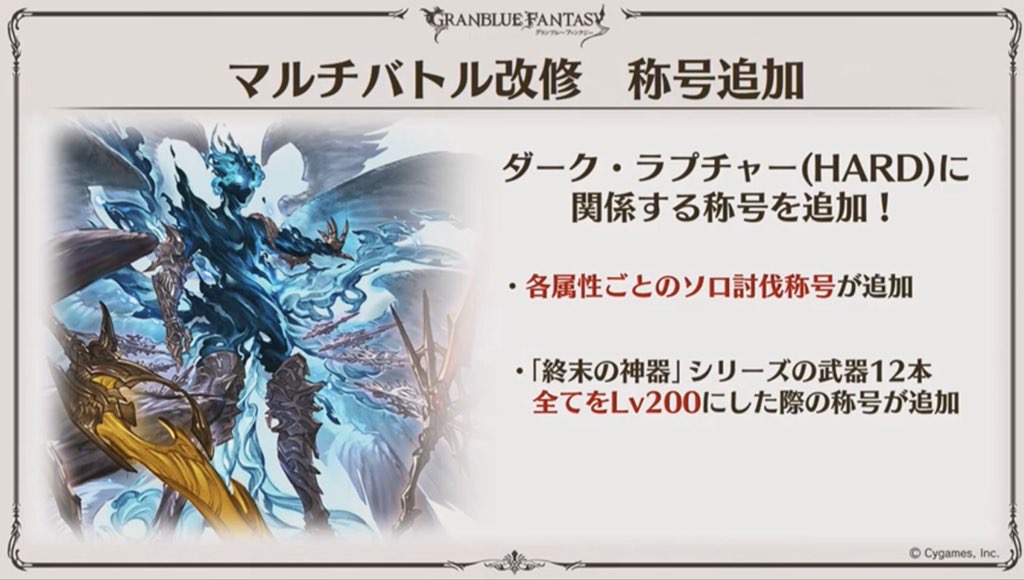 Code Geass Side Story / Rank Cap Increase
Tier IV Class: Lumberjack
A new tier IV class was announced, Lumberjack! It will have Axe and Harp specialties, and no corresponding tier III class.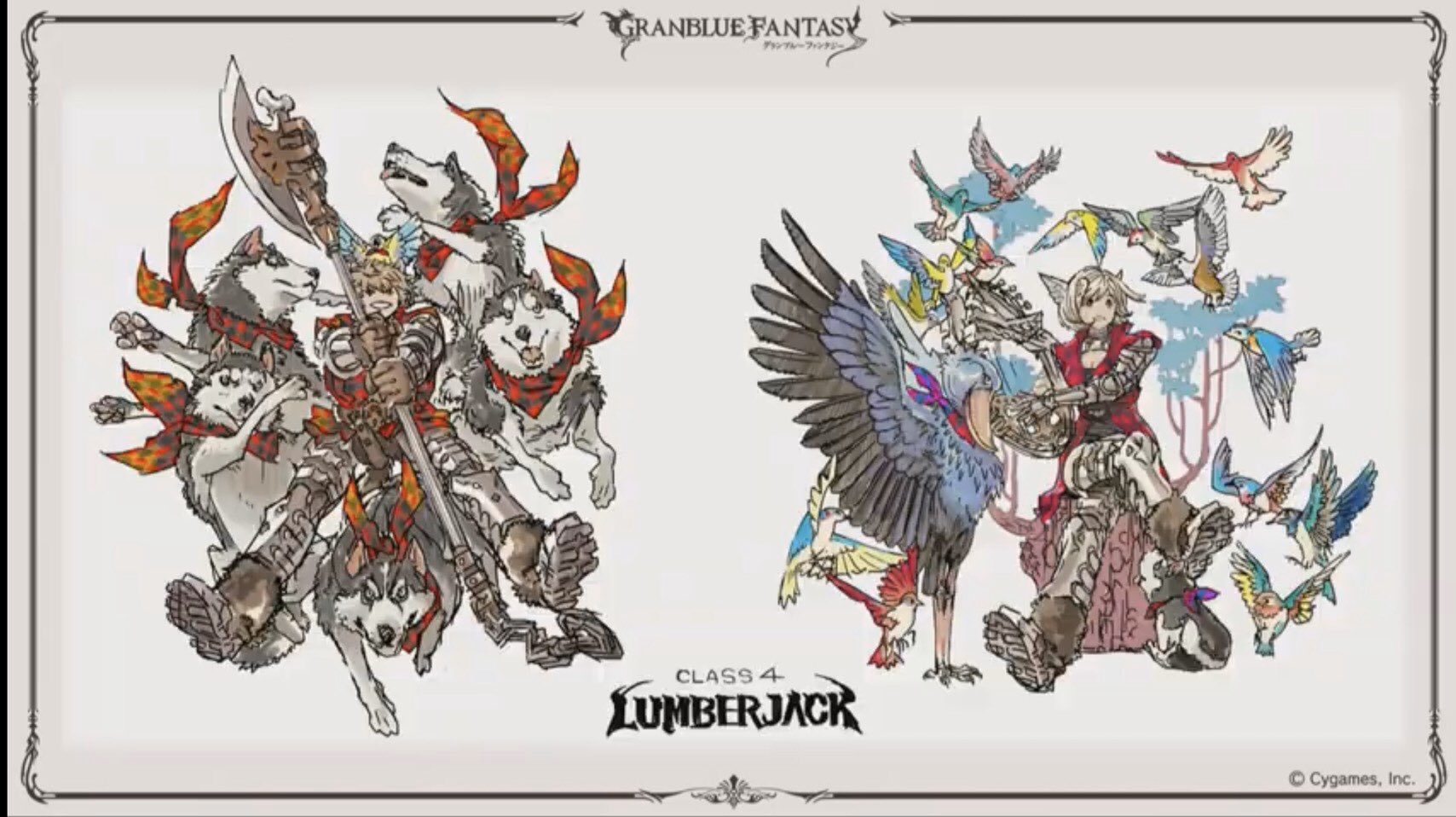 Sixth Anniversary Event

The sixth anniversary event will feature the Eternals! At the end of the event, you will be able to recruit one Eternal without needing their weapon. If you already have one or more of the Eternals, you can opt for a Gold Brick instead.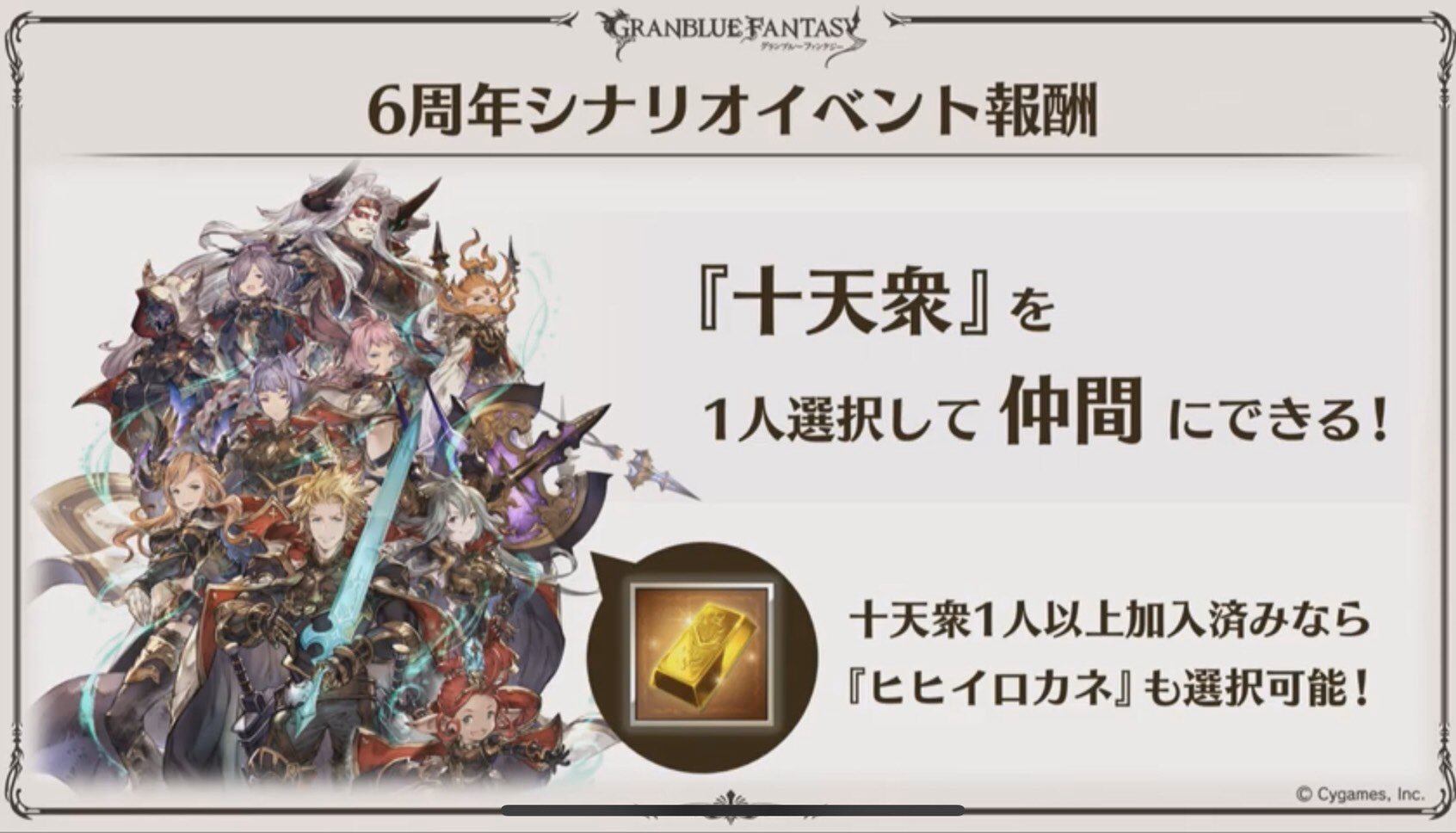 The event will be on February 26, 2020. A trailer for the anniversary event was shown after the stream.
Arcarum Updates

New content will be added to Arcarum!
Battle System 2.0

Battle System 2.0 will be rolled out slowly in 2020, first with new content:

March: Six Dragons (Single Player) and one new raid
April: New Hard Raid
May – June: Six Dragons Raids
July – August: New event and (maybe) Replicard Sandbox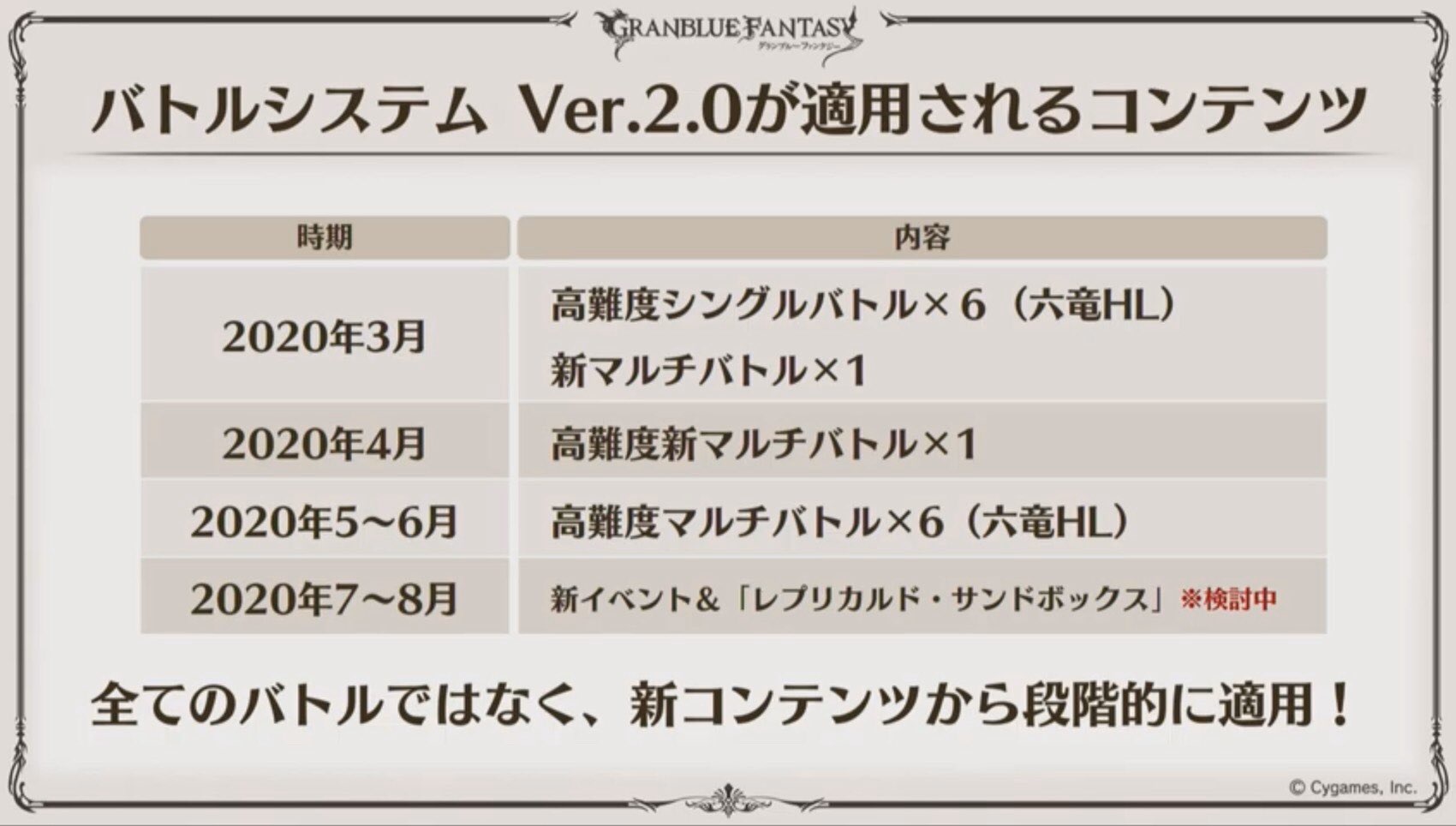 Comiket 97 Goods and Valentines
Extra Fes 2020 Locations

Four Extra Fes locations for next year were announced:

May 3 – 4 = Fukuoka
May 9 – 10 = Sendai
August 8 – 9 = Osaka
August 15 – 16 = Nagoya