The monthly news post for September contained news on the new Tower of Babyl, upcoming quality of life changes, and more – this is a compilation of our Twitter thread, with some corrections and clarifications.
September Events
Starting September 2nd: rotating Drop Up weeks
Starting at 1700 JST on September 2nd, there will be a series of drop rate up campaigns. A certain set of raids each week will drop twice as many chests for the host, while anyone else is eligible for a special purple chest. The schedule for September: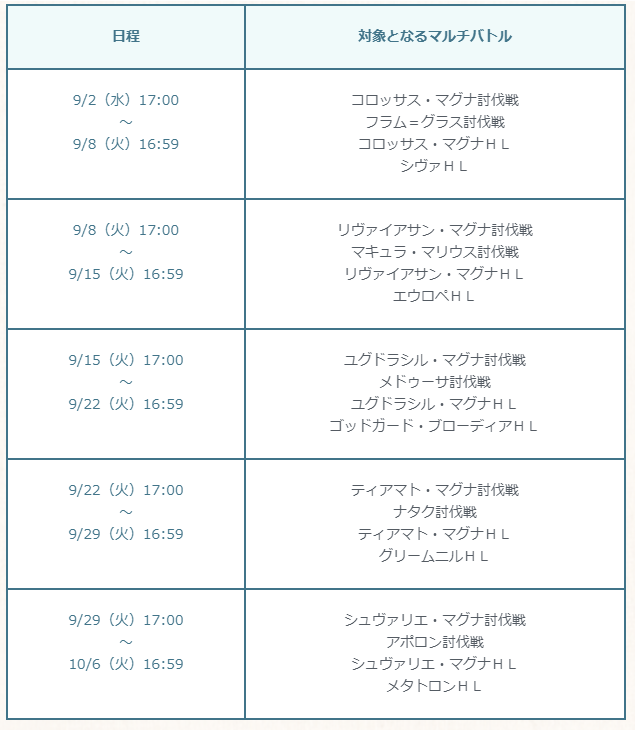 9/2 – 9/8: Colossus Omega, Twin Elements, Colossus Omega Impossible, Shiva
9/8-9/15: Leviathan Omega, Macula Marius, Leviathan Omega Impossible, Europa
9/15-9/22: Yggdrasil Omega, Medusa, Yggdrasil Omega Impossible, Godsworn Alexiel
9/22-9/29: Tiamat Omega, Nezha, Tiamat Omega Impossible, Grimnir
9/29-10/6: Luminiera Omega, Apollo, Luminiera Omega Impossible, Metatron
September 8th-14th: Xeno Sagittarius
Xeno Sagittarius Clash will run from September 8th to September 14th. As with previous Xeno reruns, a new Xeno Sagittarius summon will be added to the shop and the True Conviction Flashspear will be uncappable to 5 stars.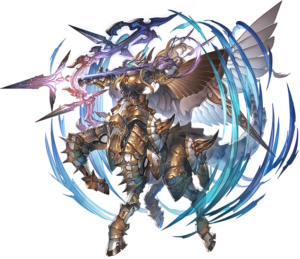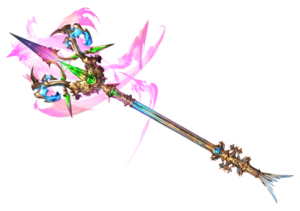 September 14th-26th: Shadowverse anime collab event
The Shadowverse anime collab event is coming, and here's a look at Ryuugasaki Hiiro and Amamiya Mimori, the two leads of the anime.
September 21st: Tower of Babyl
In the Tower of Babyl, you will make 3 parties: one of the MC+3 characters, and two of 4 non-MC characters to take on the Tower. You will be able to swap parties mid-battle – the blog suggests hot swapping between a defensive party, a debuffing party, and an attack party.
Inactive parties will count for their back line Support skills, so support-only parties made up of Young Cat, Evokers, and Crest characters are also a possibility.
September side story: Love Live! Door to the Skies
5* u's Third Years incoming! The date was not given for the Love Live! collab event making it to Side Stories.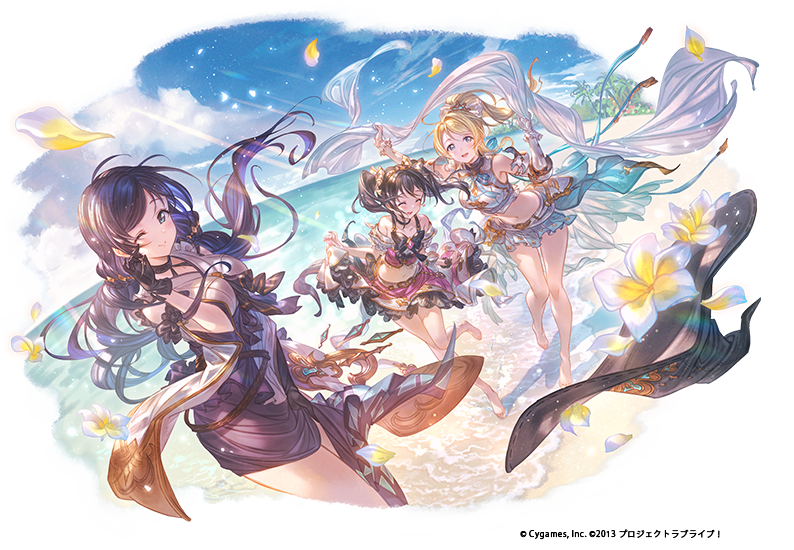 Other updates (no date given)
Robin Hood class 4 coming in September. The blog post describes the class as a debuffer, specializing in bows.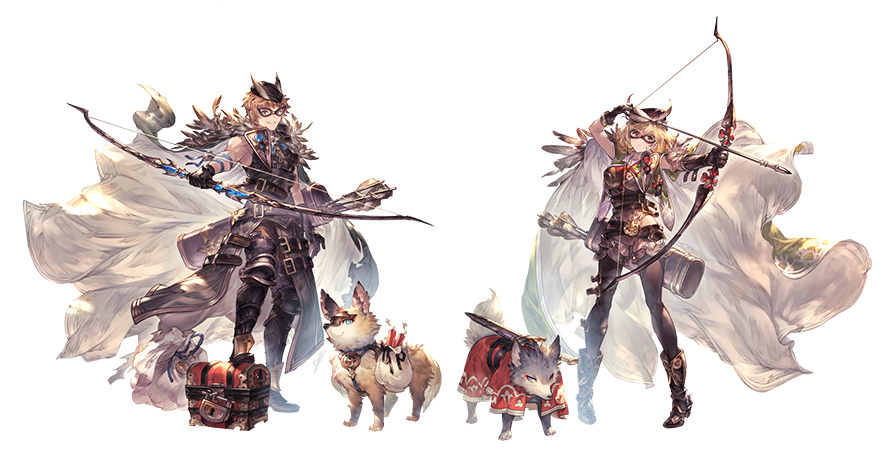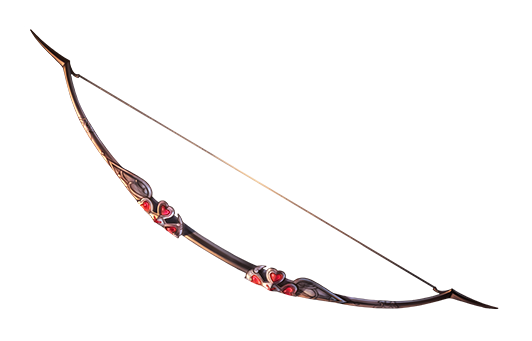 To unlock Robin Hood:
Chaos Ruler and Nighthound to level 20
Clear a new free quest
Spend 20 Robin Hood class distinctions
Spend 4000 CP
The Sherwood Bow CCW will go live the same day.
Skill point Reserve
You will be able to Reserve weapons for skill points some time in September. R, SR, and SSR weapons will be stored separately and used in appropriate ratios to raise the skill levels of weapons.
The old method of using weapons to raise skill levels will only allow 1 skill level at a time, but the new method will allow for multiple skill levels at once.
Granblue Fantasy Versus season 2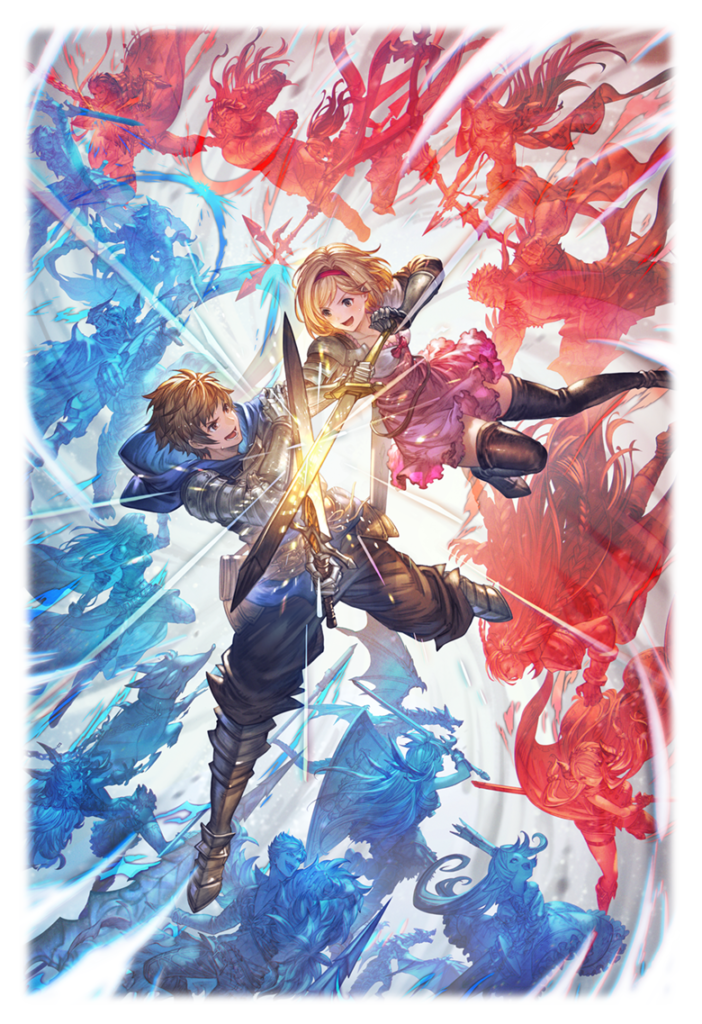 On September 24th, Belial will be available as DLC in Granblue Fantasy Versus, kicking off season 2. At the same time, there will be:
-Rebalances for all current characters
-Versus Level reset
-Upgrades to Online Lobbies and Matchmaking
-Season 2 Character Pass on sale
The Season 2 roadmap for releases:
Late October: Cagliostro
Late December: Season 2 character 3, new in-game event, new weapon skins for certain characters
Early 2021: character 4, RPG Mode chapters 46-50, weapon skins for certain characters
Spring 2021: character 5, new stage, weapon skins for certain characters
Early summer 2021: character 6, weapon skins for certain characters
Belial will also come with the Malevolent Alter Ego skin for Gran and Djeeta if you purchase the DLC on PS4.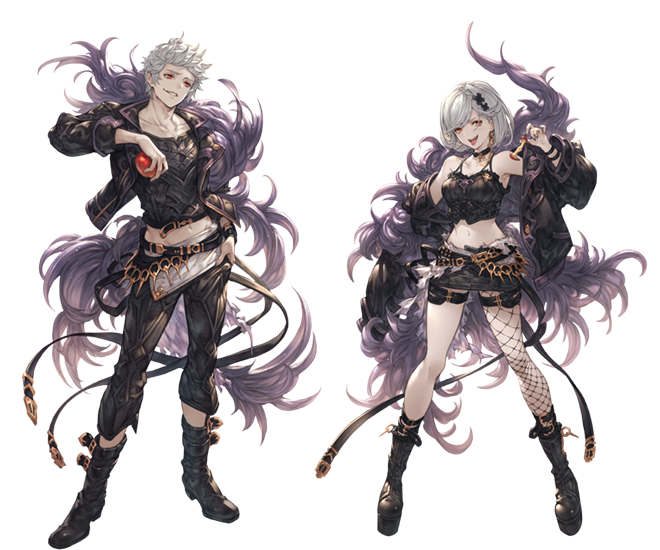 Grand Blues! Anime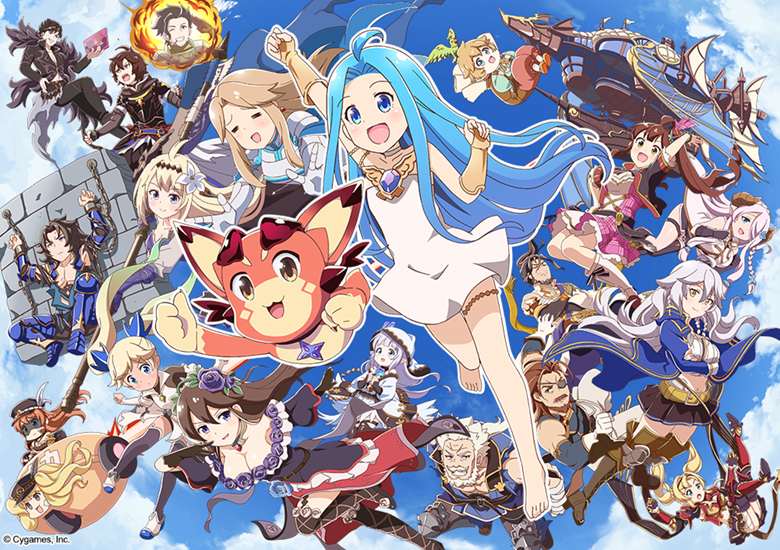 The Grand Blues! anime starts on October 8th, and they will be 5-minute short episodes. The cast listing and the key visual includes the following cast members beyond the standard main crew:
Sandalphon, Belial, Lancelot, Jeanne, Lecia, Soriz, Zeta, Silva, Jin, Narmaya, and Diantha.
Extra Fest Merchandise
On September 18th, merchandise that would have been on sale at Granblue Fantasy Extra Fest 2020 will go up on the Cystore.
We previously covered some of this merchandise in the Comfy Stream recap, but here are some of the new items: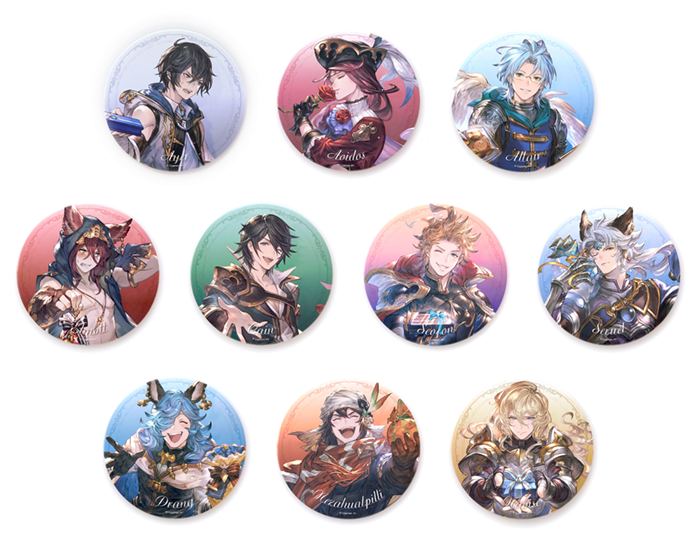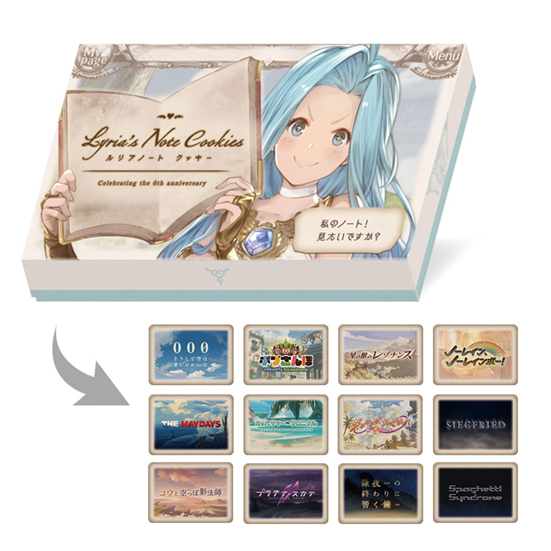 That's it for the month!