With two weeks to go before Granblue Fantasy Fest 2019, the attractions and prizes have been revealed! Let's take a journey through each area, and see what the show has in store.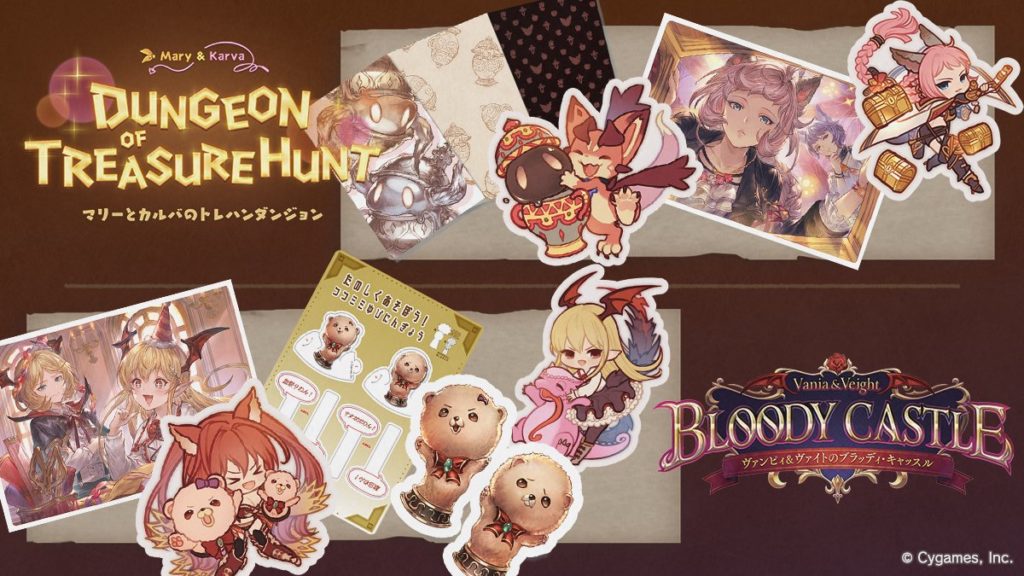 Mary and Karva's Treasure Hunt Dungeon
The dungeon-themed games return from GBF Fest 2018, starting with the Eternals medals. Playing a game will earn one medal from the set of ten, and you can collect and trade for them all.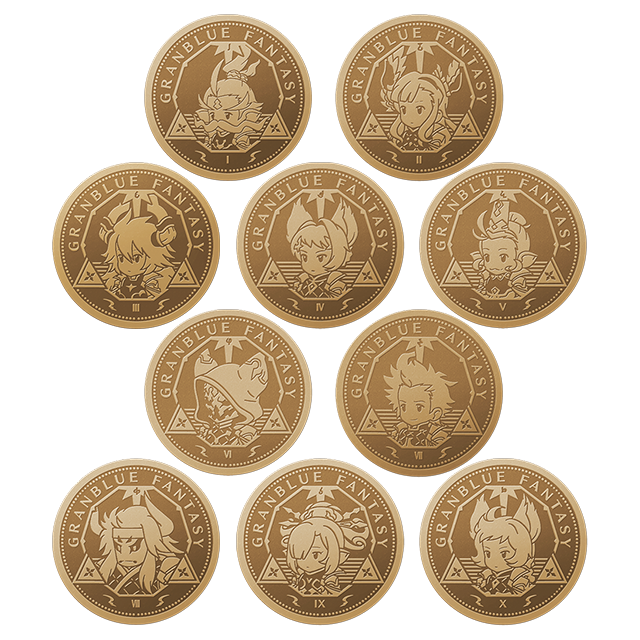 Tien's Intense Bullet Challenge: "Shoot down the barriers, and finish the treasure hunt!", a carnival gun game. Awards a Tien sticker for playing, and if you win, you earn a box-eye view of Tien and her brother Feower opening a treasure chest.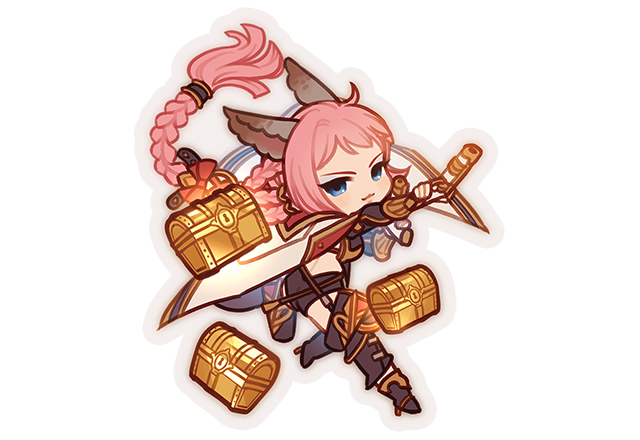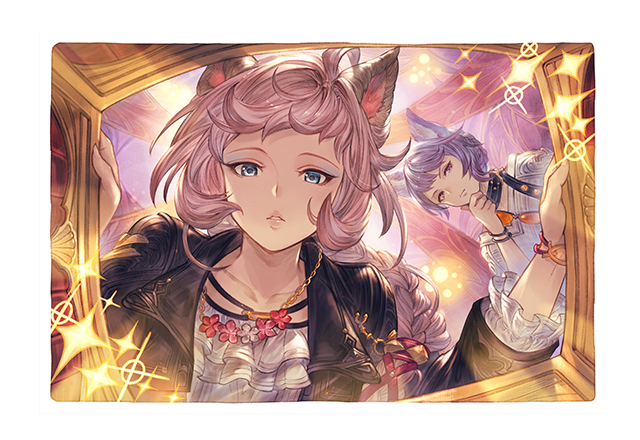 Whack A Slime: Appears to work like regular whack-a-mole. Awards a Vyrn and Slime sticker for playing, and if you win, you earn Vyrn and Slime mini-bags.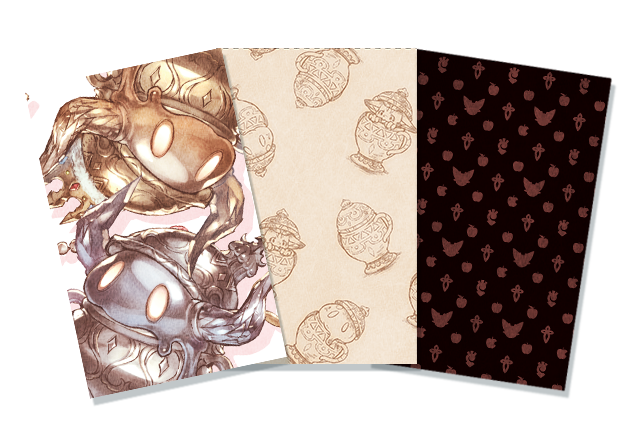 Karva's Trap Ball: A returning attraction from last year, similar to a marble maze. Awards a Karva sticker or a Mary sticker for participating, then gives you the other one plus a postcard for winning.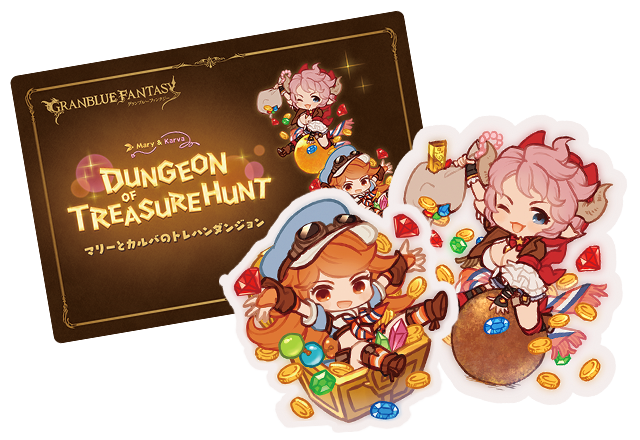 Trials of Bahamut: A returning attraction from 2018, featuring a Bahamut wall painting. Awards a GBF Fest 2019 postcard for participating, and a Dragon Bar V bookmark for winning.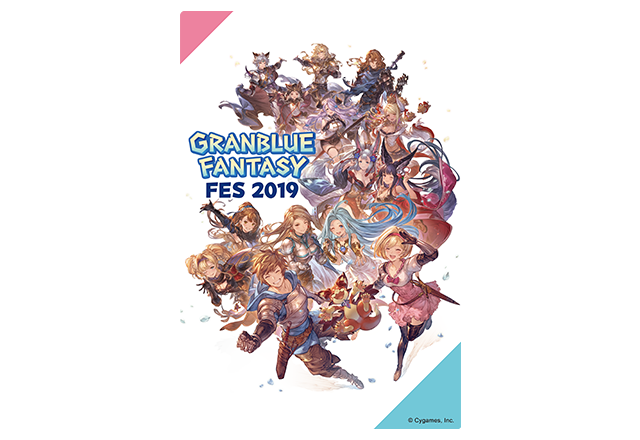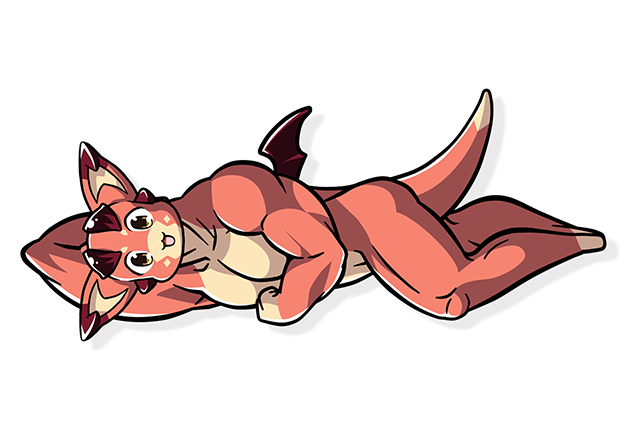 Vania and Veight's Bloody Castle
Every attraction in the vampires' castle awards one of 13 playing cards decorated with GBF characters.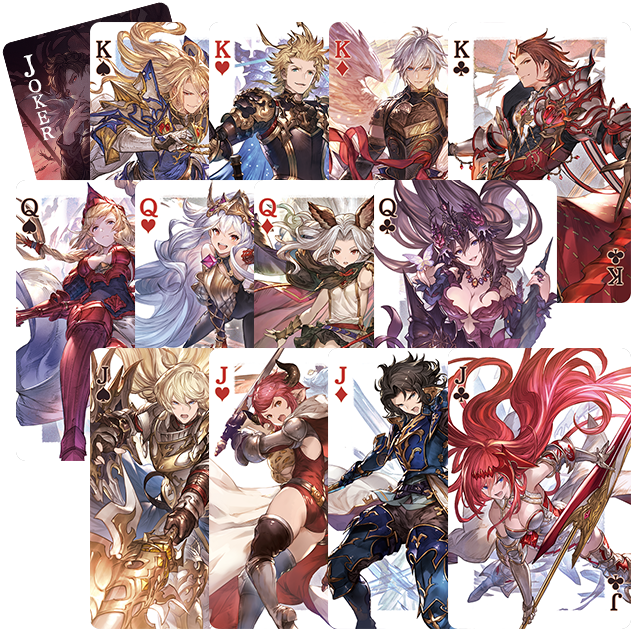 Joker: Belial
Kings: Aglovale, Seofon, Lucifer, Percival
Queens: Athena, Medusa, Scathacha, Rose Queen
Jacks: Naoise, Sturm, Lancelot, Alexiel
Ferry's Monster Training: Crack Ferry's whip on monsters and ghosts to train them well! Awards a Ferry sticker for participating, and if you clear the game, you earn a Ferry clear file.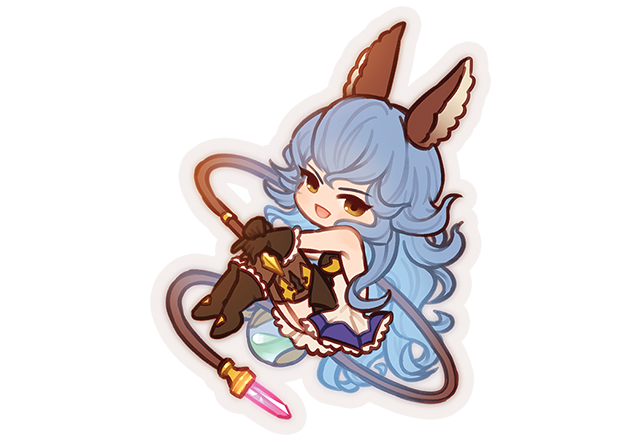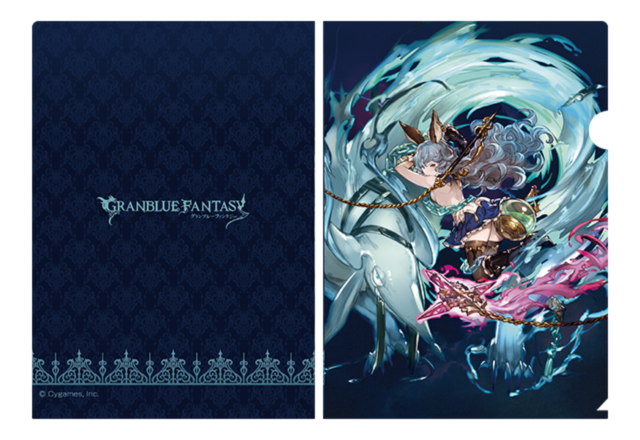 Coco and Mimi Panic: a game that might also be whack-a-mole, but with Coco and Mimi? Awards a Cerberus sticker for playing, and Coco and Mimi finger puppets for winning.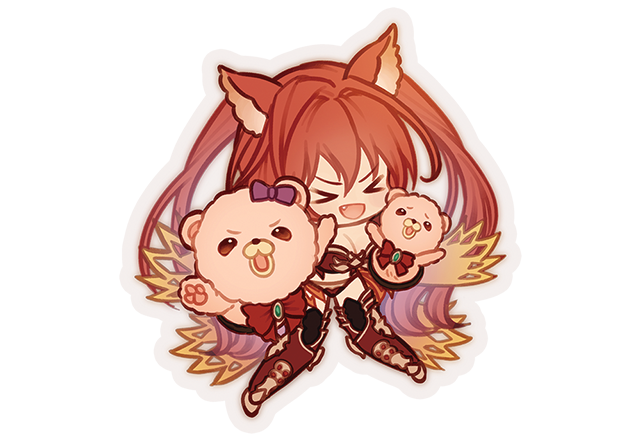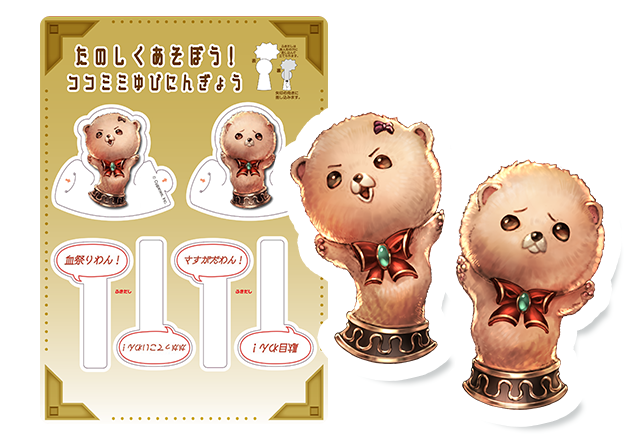 Melinda's Fruit Feeding Time: Melinda is hungry, and you need to feed her all the fruit! Awards a Vania and Melinda sticker for participating, and a Certified Bloodkin card for winning.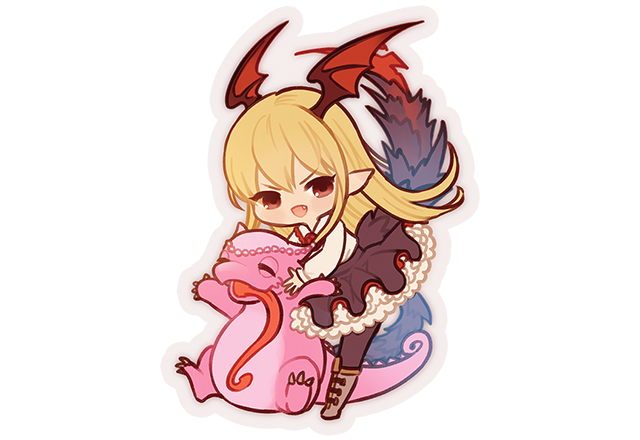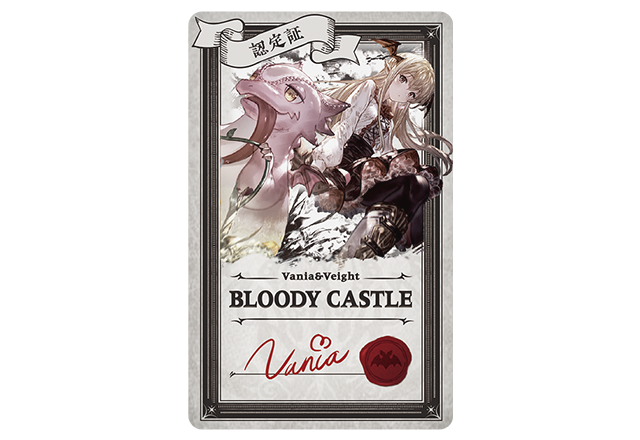 Lich's Phantom Call: a game where you apparently work together to summon Lich? Awards a Veight sticker for playing, and a picture of Vania and Veight having a party for winning.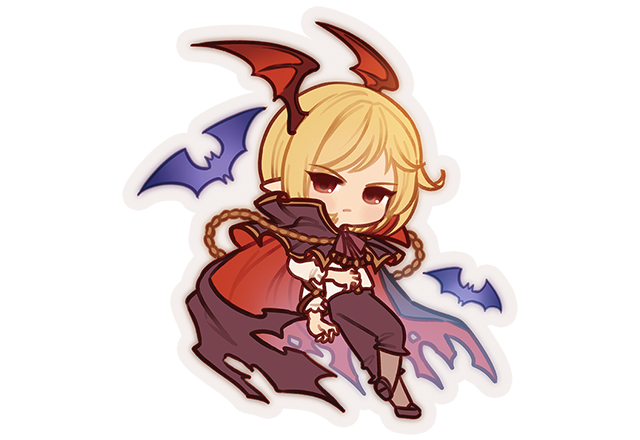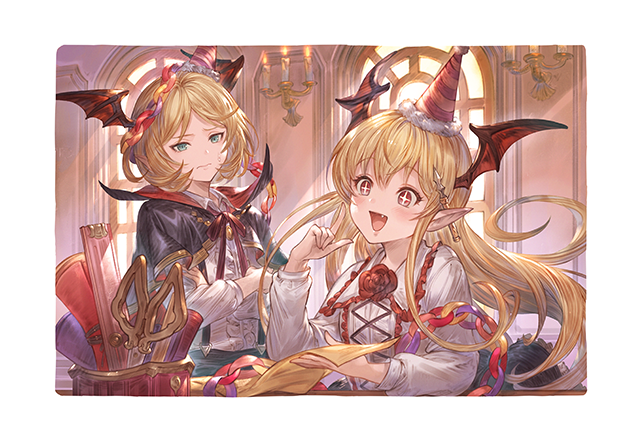 Orchid's Puppet String Fortune Teller: Replacing the Bahamut shrine fortunes from last year, the fortunes are now Orchid-themed!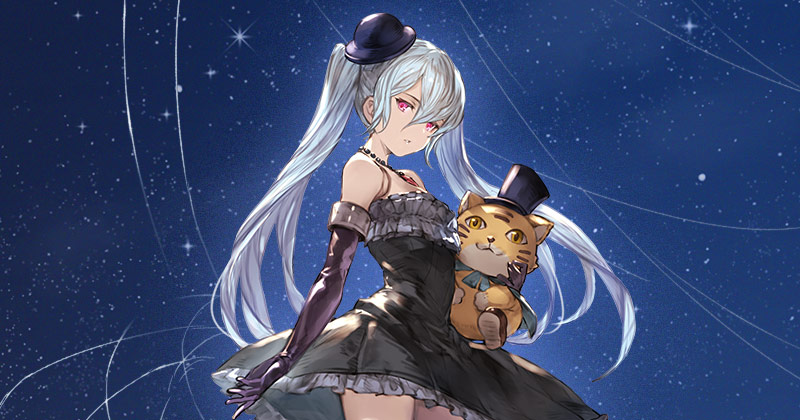 Ghost Cotton Candy: Last year's was festival themed, this year's cotton candy machine is Halloween themed!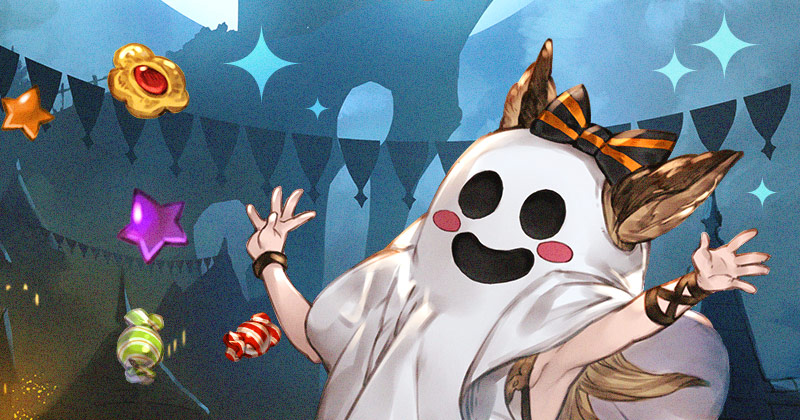 Cafe Millennia
Sandalphon's cafe has been updated with new drinks, and rules.
Step 1: Take a number for the menu items you want, and return at the time indicated by that number. Limit two items per person. The souvenir coffee-shaped chocolates can be purchased separately, also with a limit of 2.
Step 2: At your appointment time, line up in front of the cafe.
Step 3: Show your number at the register, and pay for your order.
Step 4: Get your stuff and go.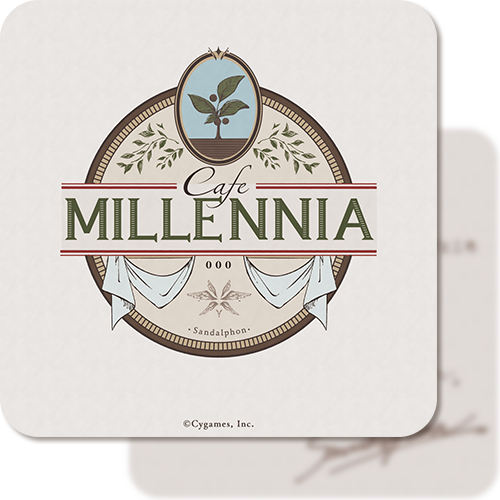 The menu items:
House special blend coffee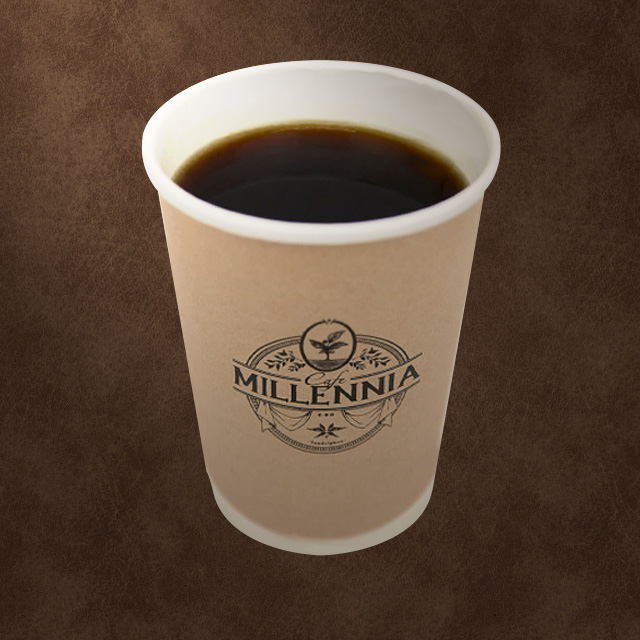 Iced milk coffee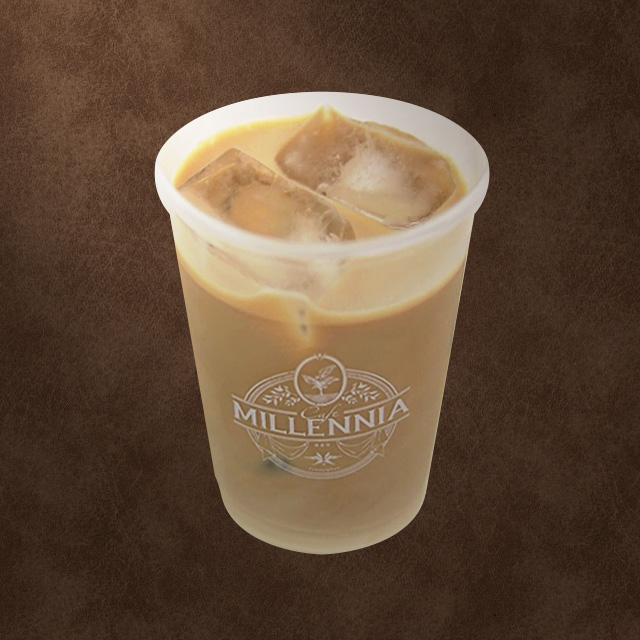 Lattes with latte art Sandalphon or latte art Lucifer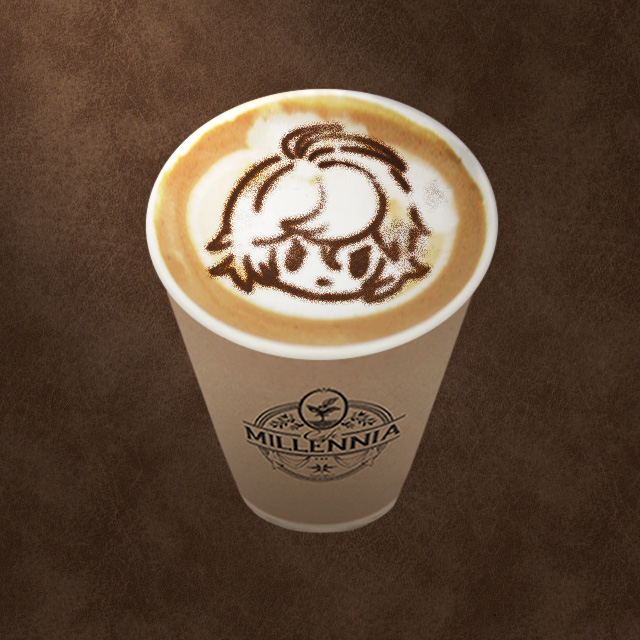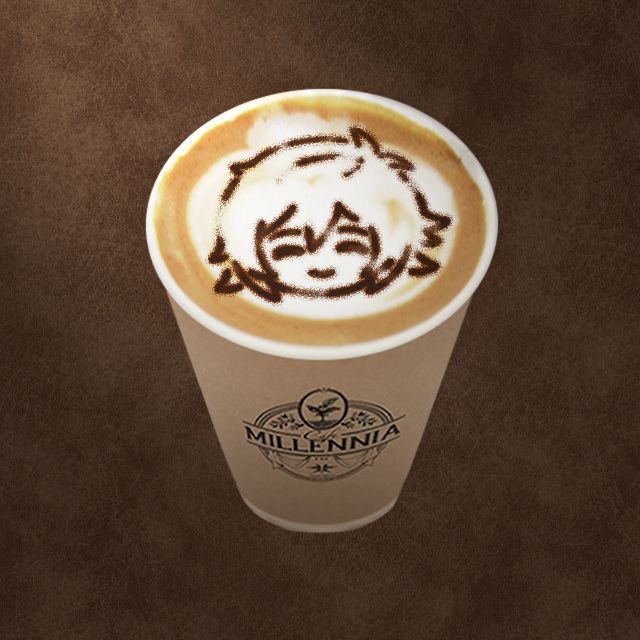 Peanut butter sandwiches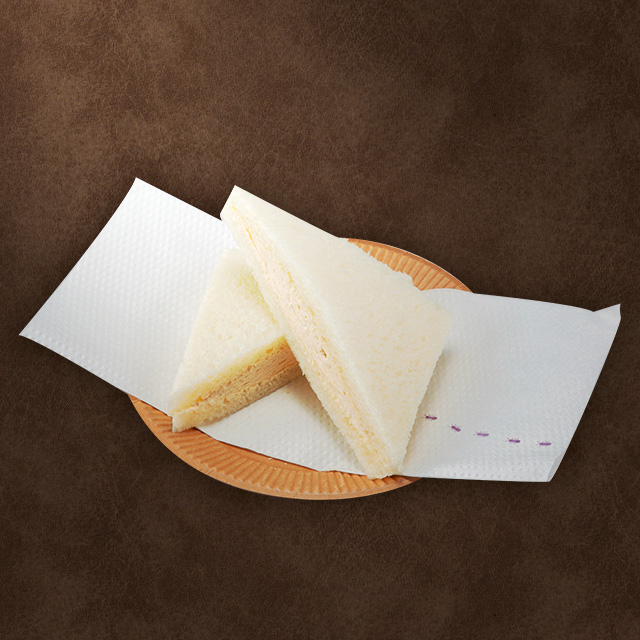 Wine-poached apples with custard cream, sponge cake, and feullentine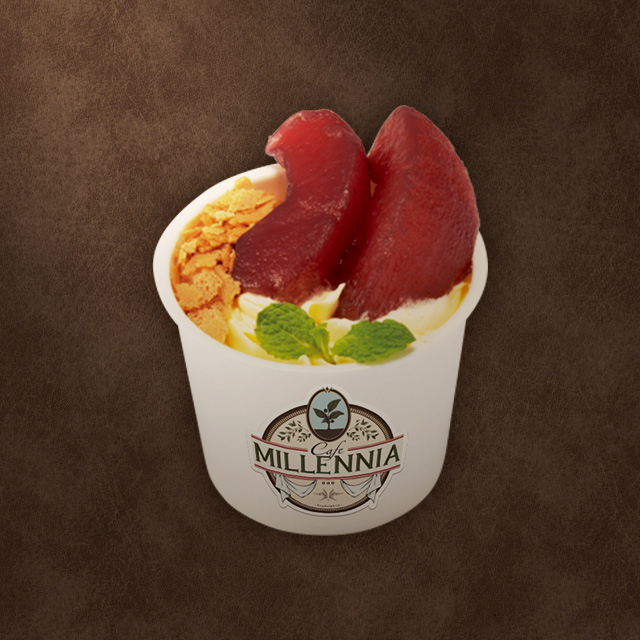 Cafe Millennia coffee bean-style chocolates (this item does not come with a coaster, and is also available from the merchandise area)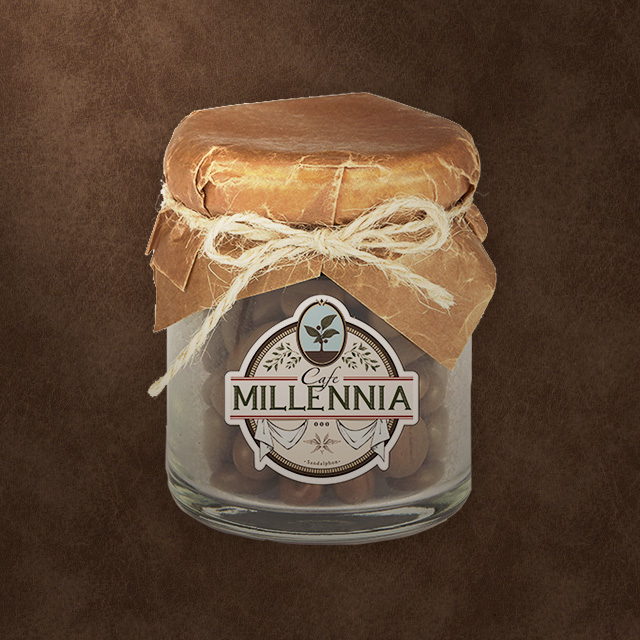 Korwa and Chloe's Happy Cawa Makeup Salon
There are 11 styles available of makeup available, based on GBF characters.
In order from left to right, top to bottom:
Azazel
Tien (Esser)
Eahta (Octo)
Bandit Tycoon
Ezecrain
Pholia or Anila (both have the same "maro eyebrows")
Skull
Societte
Walder
Zombie (female)
Zombie (male)
It's not just makeup, either – ears and horns are also part of the package! Examples below: