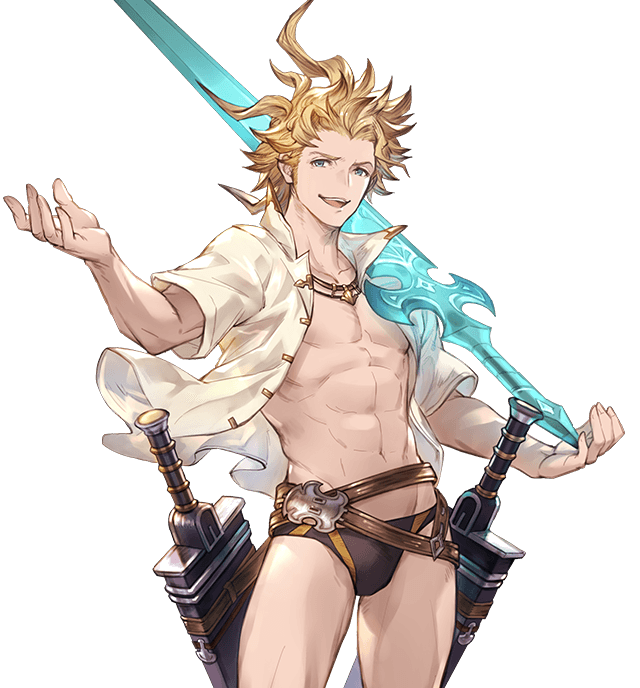 Pash's final interview with an Eternal is with Suwabe Jun'ichi, who plays the leader of the Eternals!
Remember to check out the interviews with Fukuyama Jun (Feower) and Hiyama Nobuyuki (Seox) from the same magazine!
Pash: What kind of character is Seofon?
Suwabe: He's the leader of one of the most powerful crews in the world, the Eternals, so he has this unapproachable yet undeniable charisma… is what you think I'd say. But instead, everyone around him treats him pretty poorly, and that makes it really fun. Most of the time, you see him being friendly and good-natured. He also makes you think he's kinda goofy, but he's actually very thoughtful and discreet. And above everything else, he's really strong! He has a lot of aspects to him, so that makes him very fun for me to play.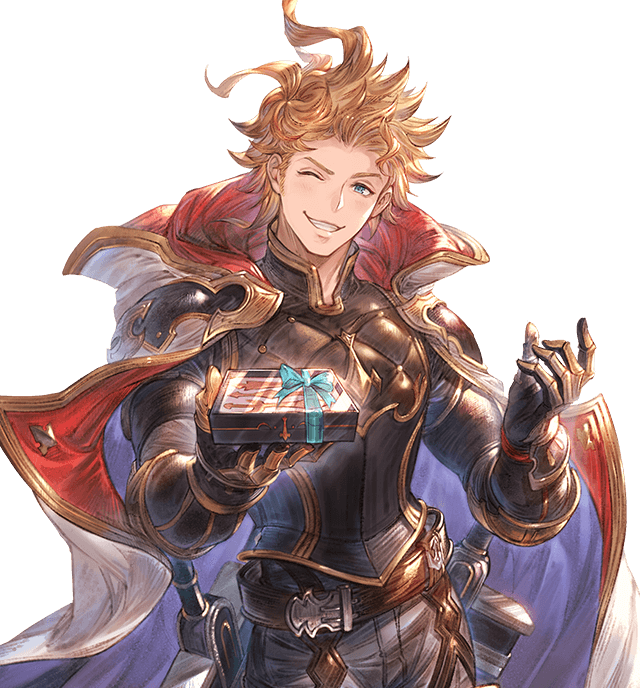 Pash: What do you focus on when playing him? Do you find anything difficult?
Suwabe: There's nothing particularly difficult about playing him for me. I just focus on making sure I put the proper heart into Seofon, and try to make sure he is the same Seofon every time.
Pash: In "Seeds of Redemption", you got to see the normally scattered Eternals come together as a single group and work together. What do you think of the relationship between the Eternals?
Suwabe: You really don't get the feeling that "because they're all the strongest, they all get along so well ♪", do you? They have a very proper distance between them, I think. And I think the best thing about them is that they all trust Seofon (laughs).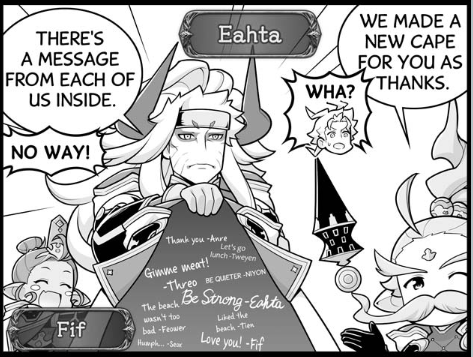 Pash: What would you like to see from Seofon from here on?
Suwabe: I want them to make another anime. I want it to focus on not just Seofon, but all the Eternals! How's that sound, Cygames?
Pash: Do you have a message for all the skyfarers out there?
Suwabe: Are you having fun every day? If you've recruited Seofon already, I'm glad that you're are getting good use out of him. Even if he isn't useful to you, I hope you can at least love and support him. If you don't have Seofon yet, please pick him up when you have a chance.