Web Newtype has published an interview with Touyama Nao (Lyria), recorded after she took home Best Supporting Actress and the newly created Game award at the Seiyuu Awards. The awards ceremony was why she was 2 hours late to the 5th Anniversary broadcast, in case you were wondering. The full translated text of the interview follows: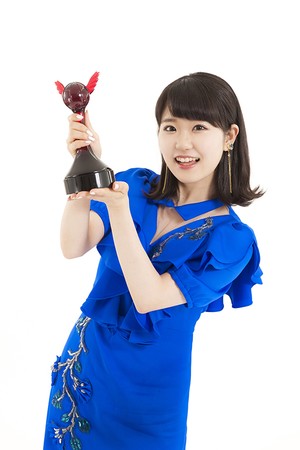 Newtype: It's been quite a while since your debut, hasn't it, Touyama-san?

Touyama Nao (Touyama): I'm about to start my tenth year in the business, but it feels like it's gone by so quickly, and I haven't done that much…. Because everything still feels so fresh to me, I feel like a greenhorn compared to the other ten-year vets near me (laughs). To this day, I still feel excited when I see ads for the voice school I went to, or see the training materials we used. They brings me back to a time when I didn't know what path I could take to follow my dream, or when I had just joined an agency and didn't know the rules of being a pro yet.

Continue reading

"Touyama Nao (Lyria) Web Newtype interview"